The UN's Sustainable Development Goals (SDGs) describe a set of outcomes for a more sustainable global economy, covering everything from marine life and clean energy to zero hunger and quality education. But which goals present investors with the most engagement opportunities?
Our stewardship work has always been focused on improving the sustainability of companies in order to boost long-term wealth creation and achieve positive outcomes for society. So in a sense, all of our engagement work is aligned to the delivery of the SDGs. However, since 2017 we have tracked our engagement on an SDG in a more systematic manner, attributing a direct link between one of our themes and an SDG if the engagement directly supports at least one of the 169 targets underpinning a goal.
After mapping our 12 engagement themes we found that environmental topics provided the most potential for SDG engagement, with SDG 12 – responsible consumption and production – the most wide-reaching and relevant. Target 12.6 is to "encourage companies, especially large and transnational companies, to adopt sustainable practices and to integrate sustainability information into their reporting cycle", which underpins much of our engagement work with companies.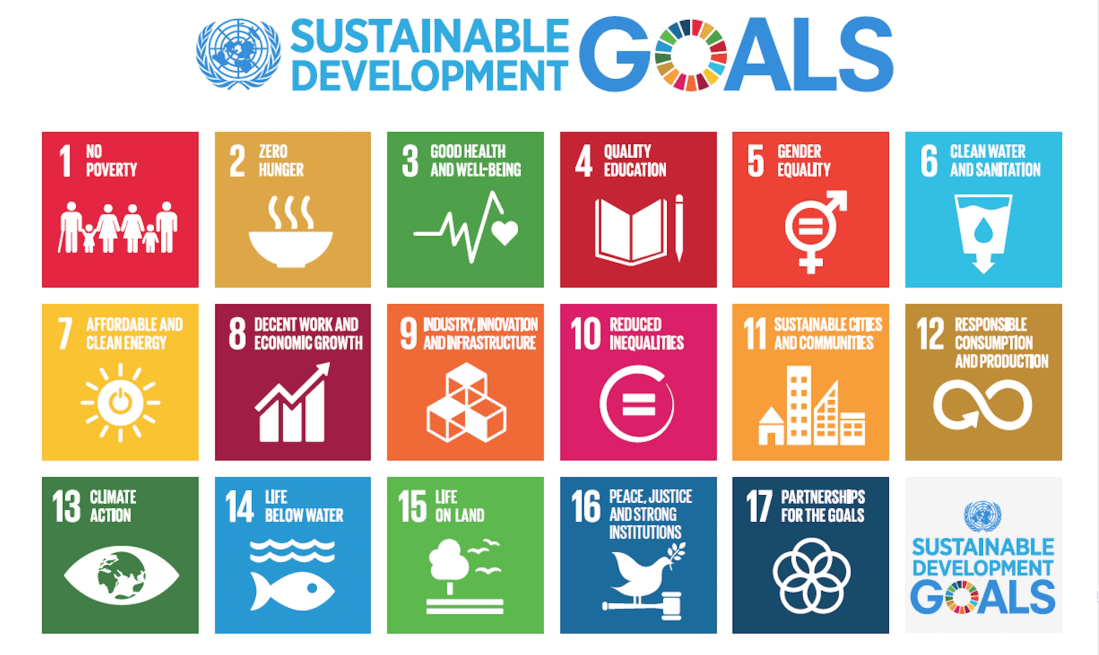 SDG 13 – climate action – accounted for 21% of our engagements linking to an SDG, with SDG 12 a close second on 19%. We have undertaken the most engagement on SDG 13 as climate change is a high priority engagement topic for our clients, and there is a very clear and direct link to the SDG. We also see a high number of engagements linked to SDG 7 – affordable and clean energy.
Often a climate change-related engagement will link to more than one SDG. For example, engaging with an oil and gas company to encourage it to set and pursue a strategy that is compatible with the goals of the Paris Agreement directly impacts SDGs 7, 12 and 13. However, engaging with an electronics manufacturer in order for it to set an absolute CO2 reduction target is likely to only directly impact SDG 13, although we may see indirect impacts on SDGs 7 and 12.
Proportion of issues and objectives engaged in 2018 linking to the SDGs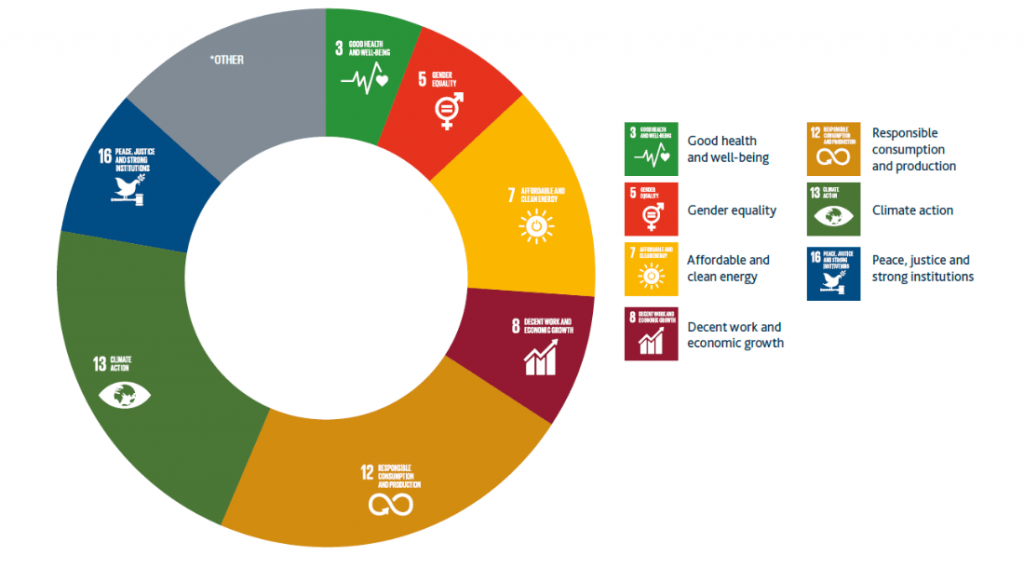 914 of the issues and objectives engaged in 2018 were linked to one or more of the sustainable development goals, this graph represents the breakdown of these links across the SDGs.
*This represents the proportion of the issues and objectives assigned to the remaining SDGs.
Whilst we recognise that good corporate governance is essential to the achievement of the SDGs, we do not often attribute a direct link between corporate governance and any single SDG. This is because of our focus on the direct linkage of engagement work to the achievement of the SDGs.
Meanwhile, engagements with companies on social topics can impact a broader range of SDGs. For example, an engagement with a technology company encouraging it to disclose its gender pay gap and develop a plan to rectify any inequalities would directly impact SDG 5 (gender equality) and 10 (reduced inequalities). Similarly, SDGs 1, 2 and 3 would be impacted by an engagement on access to finance, nutrition and healthcare respectively.
Our engagement on bribery and corruption and ethical culture is strongly linked to SDG 16 – peace, justice and strong institutions.
At the same time, whilst we would not attribute every SDG engagement with a company to SDG 17 (partnerships for the goals), we hope that through our engagements we can help to play a meaningful role in working towards the achievement of the goals.