The Fund is due to close on or around 26 June 2023 and is no longer open to subscriptions. Existing investors may still redeem or switch any holdings to another Sub-Fund under the Federated Hermes Investment Funds plc umbrella.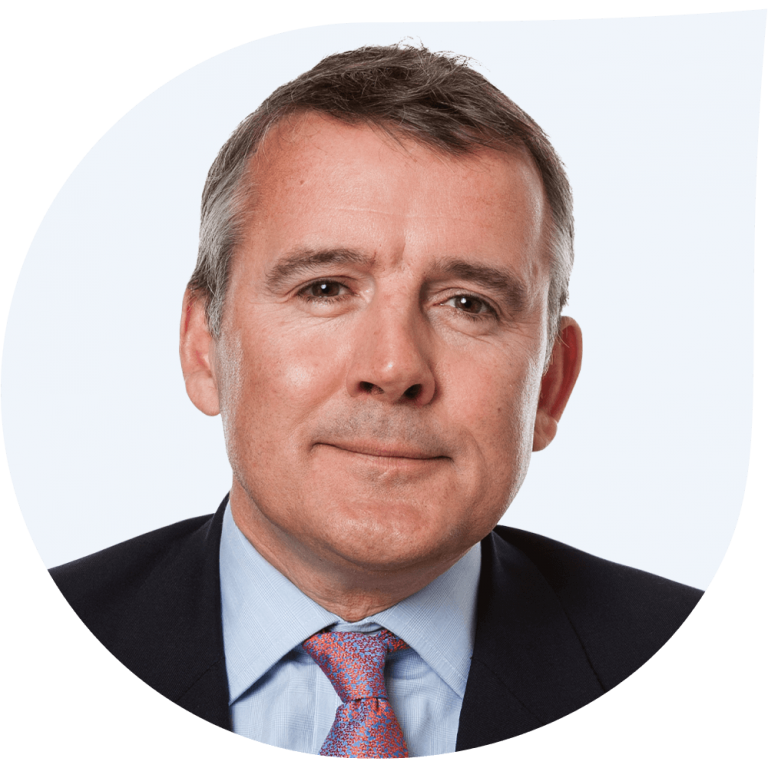 Our high-conviction stock selection exploits the power of change over the long term.
James Rutherford
- Head of European Equities and Lead Manager
Why Sustainable Europe ex-UK?
Businesses driving the sustainable transition operate on the right side of social and environmental change. We seek those that are built on strong foundations: purposeful, resilient, innovative companies in control of their own destinies – consistently generating cash flow and profits through products, services and activities that help create a better world.
Sustainable investing seeks long-term financial outperformance and social and environment change benefiting current and future generations. By focusing on companies whose activities are aligned with clear environmental and social themes, the team is able to build a portfolio of compelling long-term investments that benefit people and the planet.
Markets can be relatively efficient over the short term, but they struggle to discount positive change over the medium and long term. This means quality businesses helping to improve society and the environment often have better long-term performance prospects than those that fail to adapt to the challenges we face today.
We believe that fundamental investing through a sustainability lens creates a long-term, concentrated portfolio of quality investments.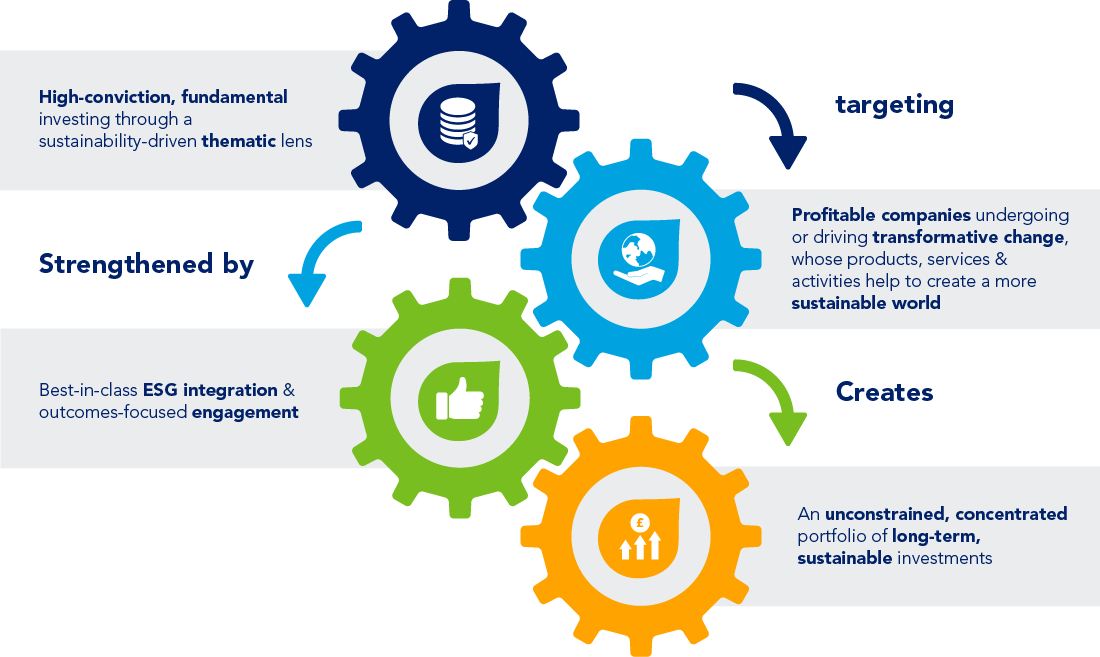 Following the initial screen where we apply our exclusions, we coordinate inputs from several sources. We draw together our thematic research, inputs from company meetings, sustainability assessment and appraisal of positive change at the company. The focus is on identifying companies that are either pivoting their businesses or already helping address the challenges faced by society, thereby driving long-term structural change.
We undertake fundamental analysis and investigate the sources of enduring change. We meet company management to further understand the fundamental, sustainability and ESG factors. The team uses a variety of valuation techniques that vary by industry and time, including a proprietary cash flow model. The team ultimately seeks companies that are significantly mis-priced by the market.
The portfolio consists of 30-50 stocks, position sizes reflecting liquidity and our conviction, usually between 1% and 5% weights. All holdings are held at positive weights compared to the index.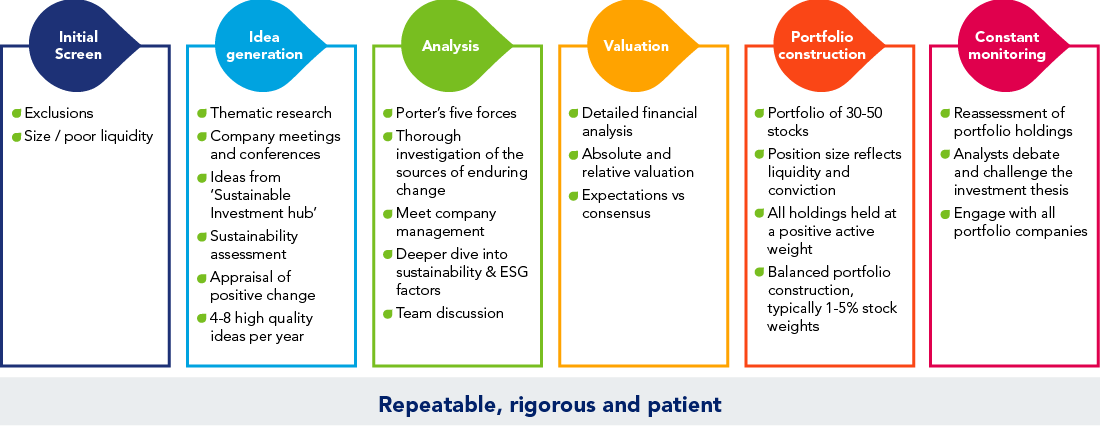 For the latest performance and vital information – including prices, key facts, identifiers and ratings
Read our latest portfolio perspectives