What makes a fund suitable for the Impact pathway?
Funds within this pathway invest in companies that generate (or have the potential to generate) a positive societal or environmental impact. Importantly, for a fund to be considered worthy of the Impact label, it must view positive outcomes and positive financial returns as interlinked. Impact funds are intentional in their pursuit of impact, viewing it as something measurable and reportable.

Our Impact funds have the following in common:
A focused sustainability objective, which is as important as the fund's financial target
Reporting that covers a range of sustainability metrics ​
Exclusions, designed to rule out activities where neither investment nor engagement stand to deliver a net positive impact
What does this mean in practice?
Investors in our Impact funds can expect the following:
Exposure to companies forging a more just and sustainable future
The companies we invest in have a story to tell. Often, they are businesses with an opportunity – the opportunity to generate either a positive, or a reduced negative, impact. They might otherwise be businesses that are already providing scalable solutions to today's social and environmental challenges. Importantly, we believe a company's impact potential can lie in its products and services or, equally, its relationships with suppliers and the wider community.
From companies addressing social inequality, to those tackling climate change by producing more cost-effective wind turbines – or shifting their product suite to align with a low-carbon world – we invest and engage over the long-term to drive real, scalable change.
A robust process for considering impact credentials
Funds in this pathway have a dual objective incorporating impact, as well as financial, metrics. Where a company's activities touch upon material issues, investors can expect a clearly defined impact or engagement thesis.

Engagement provides for a multitude of impact opportunities to be realised across a company's value chain.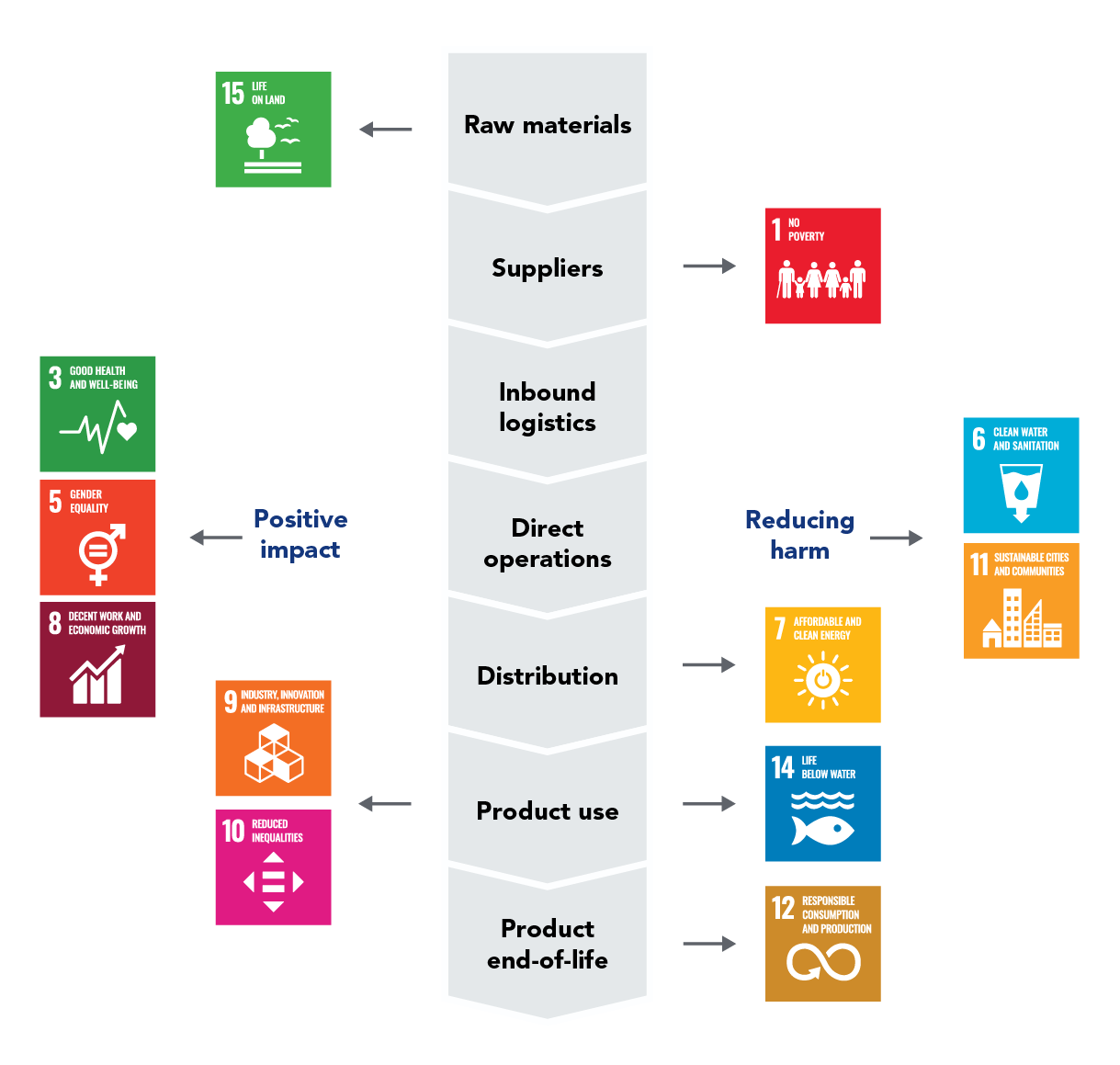 Impact that is tangible, measurable, meaningful
Intentionality is one of the key tenets of funds in this pathway – teams must demonstrate they have deliberately pursued positive, real-world impact alongside financial gains. As such, and in line with our classification of these as Article 8 or 9, investors can expect robust reporting that illustrates progress in concrete terms.
Teams must consider a company's 'intentional desire' to do good, and have a clear process for considering impact.
An engagement thesis will be drawn up outlining the impact a company can potentially realise through changes in supply chain practices, direct operations or via products and services. There must be potential to drive change at the corporate level.
The team conduct an impact assessment, which uses a top-down framework to translate the UN SDGs into investible themes. A company must have a core product or service that contributes to one of the team's themes.
The team tailor their engagement plan to each holding, working closely with companies to encourage new initiatives and relationships, accelerate progress and raise ambitions. The aim is to improve long-term success and SDG contribution.
The team consider whether a company's products and services generate an impact that goes beyond what might otherwise have occurred.
This steers the team towards truly innovative companies addressing the world's most pressing needs. They invest and engage to help these companies reach their potential.
Reporting is key, as it gives investors the means to monitor and measure the impact of their investment.
Engagement metrics are used to illustrate activity and progress towards objectives at both the company and portfolio level. This is supplemented with qualitative and quantitative data to evidence impact generation.
Qualitative and quantitative data – at the portfolio, theme and company level – is used to report on the team's net positive impact.
While a sustainable approach will consider ESG factors to mitigate risk and identify leaders, impact investing goes a step further.
With impact investing, the intention is to generate positive outcomes, in addition to financial gains.
The credibility of an impact approach hinges upon process – there must be provisions made by the investment team to bring about change that is measurable and reportable. The 17 UN SDGs are often taken as a reference point here, with many impact investors measuring their contribution towards these goals.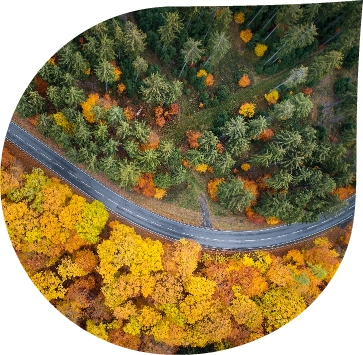 Ultimately, we see impact investing as investing for the future.
Funds within our Impact pathway invest in the leaders of tomorrow – companies that either have the potential to create a positive or reduced negative impact for stakeholders, or that do good today through a product or service offering that meets a structural, underserved need. In theory, said companies stand to generate long-term investment returns precisely because they address the UN SDGs in some way.
Our 'Impact' range is perhaps best suited to investors with a long time horizon, interested in capitalising on positive corporate changes supportive of either sustainability megatrends – such as the clean energy transition, future mobility and the circular economy – or a social need.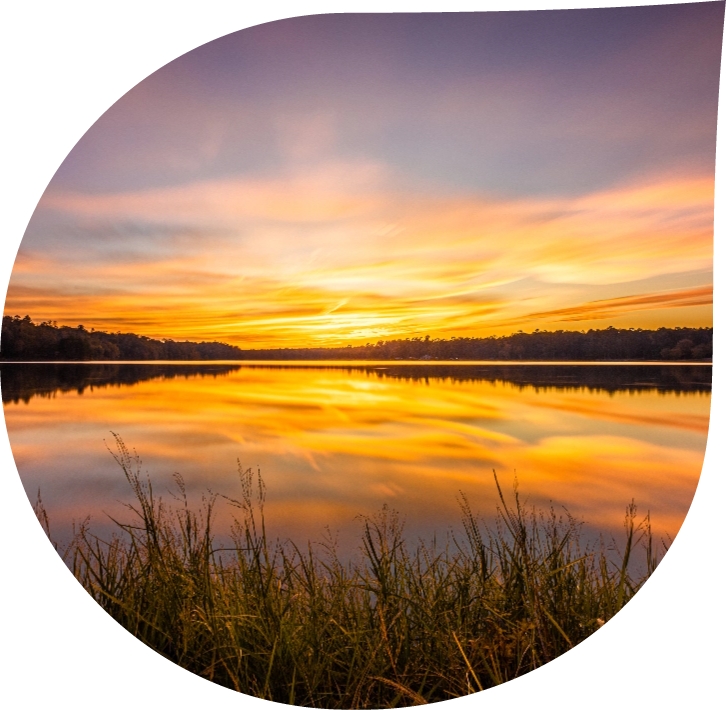 We have been at the forefront of investment and sustainability since 1983, pioneering global stewardship, developing innovative ESG strategies, and advocating for a financial system that works for all.
Our £1.14tn in stewardship assets under advice (as of 31 December 2022), ground-breaking work in ESG integration, and the key role we played in developing the Principles for Responsible Investment (PRI) illustrate our authenticity, commitment and influence.
When it comes to impact investing, our unique heritage enables us to stand out from the crowd. Our DNA, our culture and our history are rooted in sustainability. Just as impact investing looks to benefit the many rather than the few, our firmwide objective – to deliver Sustainable Wealth Creation – seeks returns that benefit investors, society and the environment alike.
EOS at Federated Hermes – changing companies for good, from within
We believe it is through stewardship that investors can best advocate for a more sustainable world.
Our industry-leading stewardship service provider, EOS at Federated Hermes (EOS), was founded in 2004, on a legacy dating back to 1983. EOS pursues constructive engagements with corporate boards and executives on environmental, social, and governance issues, enabling investors to be more active owners of their equity and fixed income assets. Working with investors to change companies for good, from within, EOS continues to evolve best practice stewardship, supporting stronger financial performance and better outcomes for society.