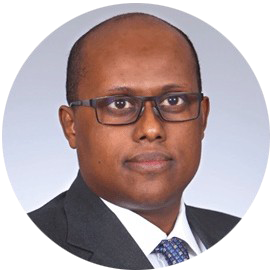 Adding EMD to an investment portfolio can provide essential diversification. In our view, and given that the low-yield environment is here to stay, not holding EMD in a portfolio is a risk in itself.
Mohammed Elmi, CFA
- Lead Portfolio Manager
Why Emerging Markets Debt?
Our highly blended approach and rigorous research-driven process allows us to access a broad range of opportunities and exploit inefficiencies in this still-misunderstood market.
Our seasoned EM fixed income team comprises managers and investment professionals with complementary international backgrounds, each of whom brings a unique perspective on global markets.
We combine our bespoke ESG scoring system with the might of Federated Hermes' industry-leading ESG tools and expertise. This powerful ESG input into the strategy allows our managers to remain highly connected to the sustainability profile of every company we invest in.
We take a unique and dynamic approach to risk. Supported by industry-leading proprietary credit tools, our team can identify risks early while still seeking to maximise returns through intricately researched country and security allocation.
We believe that EM fundamentals are often misunderstood. The region's sovereigns have lower debt loads than developed market sovereigns, and have the capacity to grow faster out of debt.
By taking a research-driven approach in this highly misunderstood market, we seek to capitalise on the region's positive demographics and the long-term secular trends. Through country and individual security allocations, and a unique approach to managing risk, we aim to deliver superior returns with less volatility.
We have also developed a proprietary ESG research strategy that is designed specifically for the region and includes working with representatives at the country, industry, and company level to identify the most material ESG-related factors.

The key to our investment process is in research

For the latest performance and vital information – including prices, key facts, identifiers and ratings
Read our latest portfolio perspectives