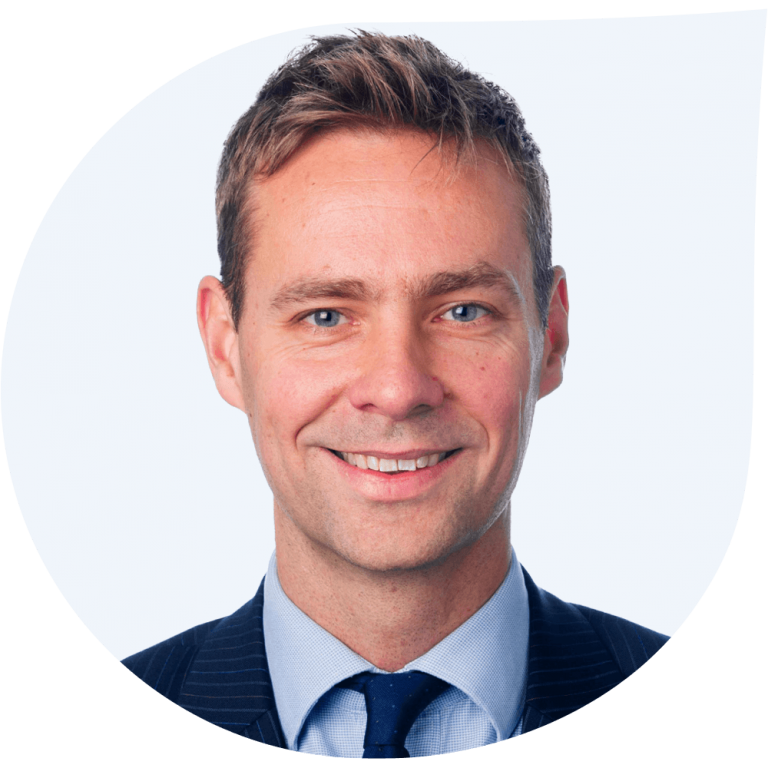 By combining global, high-conviction credit selection with defensive trades, we aim to generate strong capital returns and an attractive level of income.
Fraser Lundie, CFA
Head of Fixed Income - Public Markets
Why Multi-Strategy Credit?
As investors search for income, approaching credit in the right way is more important than ever. We aim to achieve an attractive level of income with two-thirds of the portfolio comprising high-conviction long-only investments in corporate bonds, loans, convertible bonds and derivatives.
One-third of the portfolio is allocated to a range of bearish strategies that aim to defend against market falls and portfolio volatility. Defensive positions include outright short, curve and capital structure trades. The aim is to generate positive absolute returns throughout the market cycle.
We are unconstrained by benchmarks and invest across geographies, ratings, sectors and instrument types, including bonds, loans and derivatives. We seek exposure to attractive sources of credit quality and income in the US, Europe and emerging markets. This provides us with more opportunities to exploit differences in valuation and potential return. It also provides better access to liquidity.
Identifying sources of risk and opportunity
Disciplined bottom-up research
ESG integration and engagement
Active, high-conviction global relative value across capital structures
We believe:
Seamless integration of ESG and sustainability considerations, coupled with active engagement, is critical to sustainable long-term performance.
A high-conviction, active credit-selection process, guided by top-down analysis is essential to outperforming in both bull and bear markets.
Issuer selection universe beyond the US and Europe, including emerging markets, can create more opportunities and diversified sources of return.
Security selection is as important as company selection, searching capital structures for optimal instruments opens opportunities.
Downside defence improves risk-adjusted returns – we seek to preserve capital in down market environments.
For the latest performance and vital information – including prices, key facts, identifiers and ratings
Read our latest portfolio perspectives