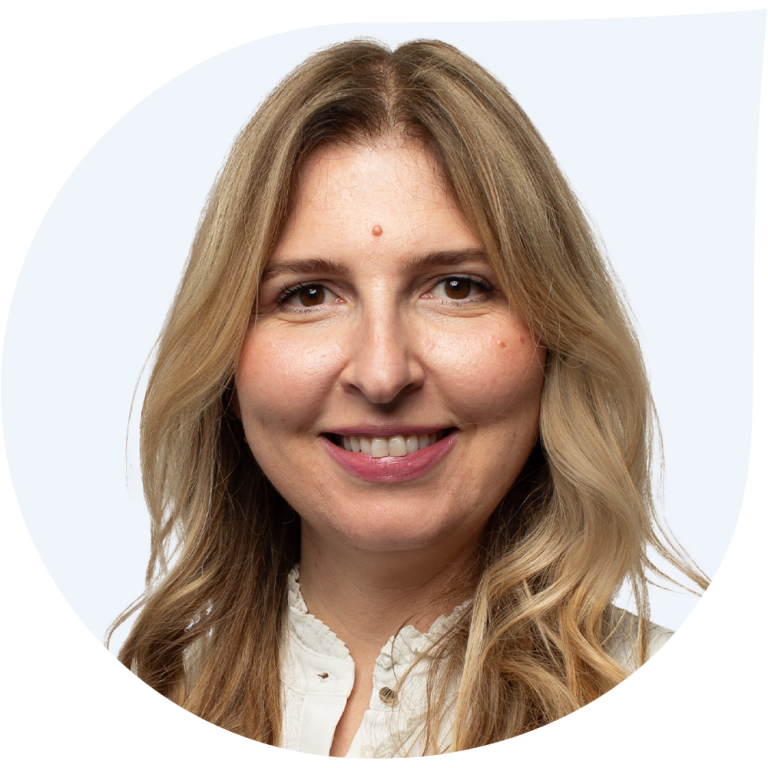 We are patient capital investors seeking to capture opportunities created by megatrends, investing in companies that create positive, sustainable impacts and have the potential to provide strong long-term investment returns.
Ingrid Kukuljan
- Lead Portfolio Manager
Why Impact Opportunities?
Climate, technological, demographic and geopolitical transitions could dramatically change the way we all live. This Strategy offers a way to support delivery of a more resilient and sustainable world, and investors have an important role in managing these transitions.
While we see ESG factors as materially important, this strategy goes beyond ESG risk mitigation. We believe superior growth can compound over time when we invest in companies providing innovative solutions to tackling the unmet needs of society.
We are not aiming to generate value in addition to making an impact; we are aiming to generate strong financial returns because the companies we invest in have a positive and sustainable impact on society and the environment.
To generate value by investing in companies that create positive, sustainable change.
We believe:
Creating a more equitable and resilient world is no longer a fanciful notion, but an imperative for the health of our ecosystem.
Companies providing products or services that help to solve unmet needs of society or the environment are exposed to sources of enduring demand and, therefore, secular growth opportunities.
Short-term focus of markets leads to large inefficiencies in pricing long-term change. A time horizon of over five years enables us to capitalise on market inefficiencies and the power of compounding
The team builds a watchlist of potential candidates for inclusion via thematic research, company meetings and internal discussion. By identifying megatrends that require impactful solutions, the team can unearth companies that are exposed to structural growth opportunities.
For a company to be considered for inclusion, it must provide positive impact towards at least one of the team's nine themes, which are based on our SDG Taxonomy:
Energy Transition
Circular Economy
Water
Health and Wellbeing
Education
Financial Inclusion
Future Mobility
Food Security
Impact Enablers.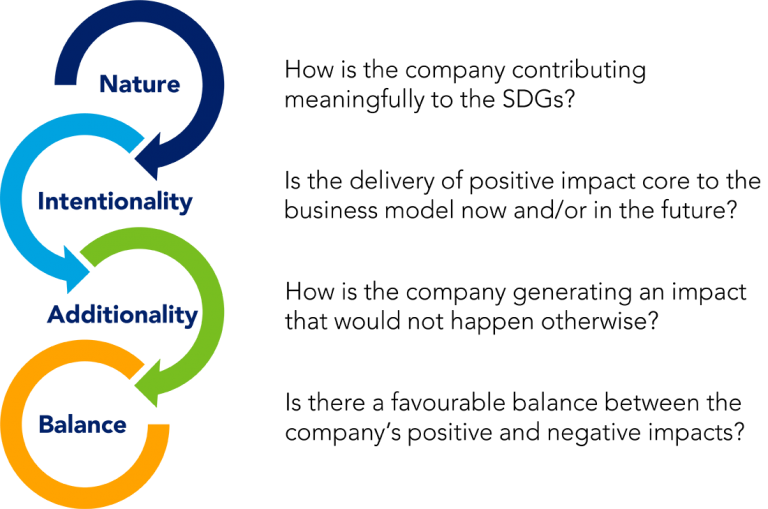 The financial appraisal of a company is equally important to our investment process as our impact assessment. This assessment is crucial to understand and ensure the stability of a company's business model, financial position and ongoing management. We look at a company's income statement, balance sheet and cash flow statement to assess the construction of the accounts, how they have changed and how they could continue to evolve in the future. Cash flow modelling is also used alongside peer comparison to help assess the investment opportunity provided by a stock.
The strategy targets 30-50 stocks held with high conviction. Each stock should offer the potential for exciting long-term growth, as a result of a clear purpose that addresses unmet needs in society, and be attractive from a valuations perspective. The portfolio is built, therefore, in absolute terms and without reference to an index.
For the latest performance and vital information – including prices, key facts, identifiers and ratings
Read our latest portfolio perspectives