What makes a fund suitable for the Sustainable pathway?
Funds in this pathway use a thematic framework to gain exposure to a diverse range of sustainability megatrends, such as the energy transition, financial inclusion and digitalisation. Sustainable funds invest in companies with products that benefit people and the planet, as well as companies leading the sustainable transition and those expected to do so in the future. Ultimately, we believe that companies with strong fundamentals – who are helping to create a more sustainable world – should have resilient business models and an exposure to growth trends.

Our Sustainable funds have the following in common:
The use of a thematic lens to identify companies contributing to sustainability megatrends
​An emphasis on sustainable values, reinforced by industry exclusions​
A sustainability objective that pits the portfolio against a reference index; for example, a fund in this pathway might aim to have a smaller environmental footprint than the index
What does this mean in practice?
Investors in our Sustainable funds can expect the following:
Exposure to companies on a growth trajectory, thanks to the sustainability transition
Our world is facing a sustainability crisis. From climate change to the loss of biodiversity, a major shift in production and consumption habits is required, and urgently. The companies we invest in are not only at the forefront of this transition, they are thriving as a result. Championing products and solutions that contribute to a more sustainable future, these are the businesses of tomorrow, driving everything from financial inclusion in emerging markets, to the electrification of historically carbon-intensive industries, such as mining.
A clear process for considering sustainability credentials
We believe sustainability megatrends represent an opportunity – in theory, companies making a meaningful contribution to the United Nations Sustainable Development Goals (SDGs) stand to profit over the long-term. Our teams use rigorous exclusions, proprietary sustainability scores and a clear thematic framework to determine stock suitability, in this respect. Investors can expect a sustainability assessment that carries weight, and feeds directly into investment decision making.
A commitment to partnering with companies, long term
The companies we invest in are on a journey. We, as investors, can influence that journey.
Through engagement, we help companies realise their growth potential, both from a financial standpoint and as ESG leaders. Collaboration is key – our teams partner with companies to drive positive change from within, supported by our world-leading stewardship service, EOS at Federated Hermes. With £1.14tn in stewardship assets under advice (as of 31 December 2022), EOS has significant influence and expertise.


20 years ago, sustainability was not the board-level issue it is today. While there did exist some vague notion of corporate social responsibility (CSR), maximising profits remained the priority.
How things have changed. Companies must now consider a whole host of sustainability issues – from climate change and disruptive technology, through to human rights and diversity – just to stay afloat. 
Funds within our Sustainable pathway focus on exactly this: sustainability as a corporate imperative. This range invests in quality businesses that are not only run sustainably, but that drive environmental and social outcomes as ESG leaders. Long-term investors, looking to explore sustainable change as a potential source of alpha, may be suited to this pathway.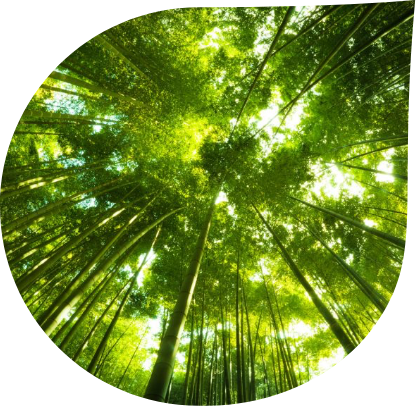 We have been at the forefront of investment and sustainability since 1983, pioneering global stewardship, developing innovative ESG strategies, and advocating for a financial system that works for all.
Our £1.2tn in stewardship assets under advice (as of 31 December 2021), ground-breaking work in ESG integration, and the key role we played in developing the Principles for Responsible Investment (PRI) illustrate both our commitment and influence. 
When it comes to investing sustainably, our DNA, our culture and our history enable us to stand out from the crowd. Just as a sustainable approach favours responsible businesses contributing to positive, transformative change, our firmwide objective – to deliver Sustainable Wealth Creation – seeks to enrich investors, society and the environment, both today and for generations to come.
EOS at Federated Hermes – changing companies for good, from within 
We believe it is through stewardship that investors can best advocate for a more sustainable world.
Our industry-leading stewardship service provider, EOS at Federated Hermes (EOS), was founded in 2004, on a legacy dating back to 1983. EOS pursues constructive engagements with corporate boards and executives on environmental, social, and governance issues, enabling investors to be more active owners of their equity and fixed income assets. Working with investors to change companies for good, from within, EOS continues to evolve best practice stewardship, supporting stronger financial performance and better outcomes for society.