This content was created in partnership with Citywire and written by Simon Constable.
Vicky Sins
Climate and Energy Lead at World Benchmarking Alliance
Investors have long had a single focus: a searing eye on the bottom-line profit or loss in pounds and pence. Now, experts say change is needed in the financial sector if the world is to successfully tackle climate goals, experts told attendees.
That change could include financiers valuing public companies using new-fangled metrics.
The incentive problem is a weird thing. Currently, companies can make a profit and good returns for their investors even if they contribute harm to the globe. They may be doing that by emitting excessive levels of greenhouse gas that may one day put us all at risk. Historically, that has not mattered much to investors because such environmental costs, no matter how real, were not mentioned on the financial accounts.
Sins says the risks a company places on the future of the world must be part of how companies get evaluated. One common method of valuing companies, which is known as discounting, is to reduce the future profits of riskier ventures. The riskier the business the higher the discount.
That higher risk of climate unfriendly businesses now needs to be included in a larger valuation discount, Sins says.
Spotlight from our #FurtherFaster conference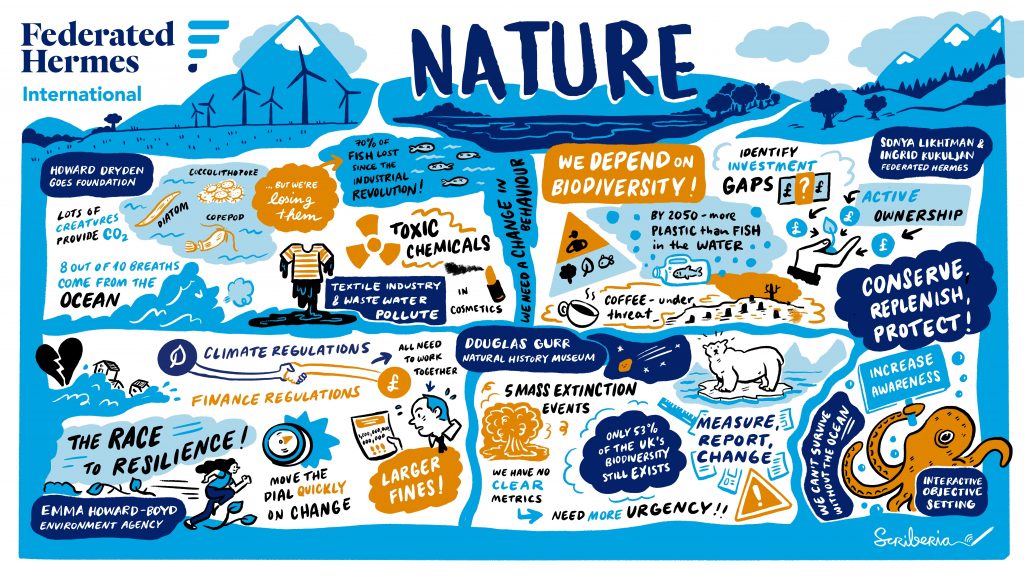 'We can't calculate returns in the way we have done so in the past,' she says. 'We need a higher discount rate to reflect the higher risks.'
She also says a carbon tax would help include some of the costs of environmental damage. Such levies would increase costs of heavy carbon emitters and leave investors with no choice but to notice it in the form of reduced company profits.
Reforming the investing process will not be easy. Its full of seeming paradoxes. For instance, much of what is needed to produce electric vehicles coming from the mining industry. That includes copper, steel, lithium and rare earths. But mining is often viewed as environmentally destructive. There is the dilemma – because we need mining to get emissions-free cars and trucks.
'Do we think mining is a problem? It should not be problem as long as it is done in a responsible way,' Sins says.
That includes looking after the community and using appropriate machinery to extract the metals. Such problems abound across the business world, but it helps investors to look at the goal, says Andrew Jackson, Head of Fixed Income at Federated Hermes. 'The question is how can I get myself towards a situation where there are electric cars are everywhere and the electricity is sourced sustainably,' he says. 'The path is to invest in cars and tech but to do so without tearing apart the African rainforest.'
We need to move from where we are now to where we want to be using the least destructive means possible. In the case of electric vehicles, that will means using the most environmentally friendly methods.
Federated Hermes has long been involved in the energy transition investing, says Perry Noble, Head of Infrastructure at Federated Hermes. The company invested in one of the UK's largest natural gas suppliers. At the time, that was seen as a good long-term solution to getting away from coal-fired gas generation.
'That was supposed to be a 50-year transition, but five years later and that is no longer the case,' Noble says. 'What do we do? Do we walk away, or do we stay invested and work with the company that it is still going to be there?'
That is one of the dilemmas facing many investors. Transition to a greener economy will not be easy nor will it be fast, and someone has to steward the transformation.
COP26: Amplifying the voice of investors.
The vital role of stewardship in the last stand against climate change.