For the latest information – including prices, key facts, identifiers and ratings.
Characterised by proprietary fundamental, environmental, social and governance (ESG) and engagement research.
Value-seeking approach based on fundamental analysis, a macro perspective and rigorous security selection for diversified, risk-managed portfolios.
Seeking outperformance with positive outcomes, everything we do aims to deliver Sustainable Wealth Creation that enriches investors, society and the environment.
Driving the
sustainable transition
Targeting tangible, real world impact
FHL exceeds best practice:
external assurance report on stewardship and ESG integration
Public Engagement Report,
Q2 2022
Outlooks for the rest of 2022:
our investment team predict what lies ahead for ESG, inflation and global markets
among over 500 asset managers globally for commitment to sustainable investment by RIBI™ in 2021*
Past performance is not a reliable indicator of future results.
Source: Federated Hermes as at 31 December 2021 *The Hirschel & Kramer Responsible Investment Brand Index (RIBI™) is an annual index ranking a firm's ability to translate its commitment to sustainable development into its brand.
Important Note: We have received reports of firms impersonating Federated Hermes companies, please be aware of companies with similar sounding names, as they may not be legitimately connected to Federated Hermes. Find out more here.
Our investment propositions
From best-practice ESG integration to SDG investing and impact, we offer many pathways to Sustainable Wealth Creation.
Our investment, stewardship and advocacy experts are industry leaders in practice and philosophy.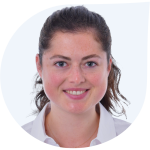 Sectors: Co-lead – Retail, Consumer Goods, Pharmaceuticals & Healthcare
Zoe de Spoelberch engages with companies across the UK, France and Spain. She leads the Natural Resource Stewardship team and has thematic expertise in biodiversity, pollution and circular economy, and business purpose & strategy. She holds a Bachelor of Science degree in International Business from Maastricht University and a Master's of Science in Management from London Business School, where she led the Social Impact Club. During her masters, Zoe worked as an impact consultant to provide clients with sustainable business solutions. Zoe speaks fluent English, French and Spanish.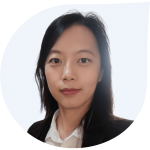 Sectors: Financial Services, Technology Hardware
Yu-Ting Fu supports engagement in Asia-ex Japan with a focus on human capital management. Prior to joining EOS, she worked as a sales executive for The Banker Database at The Financial Times, primarily working with senior management at banks and fintech companies in Asia. She also has experience as a market researcher at an investment research company, focusing on automotive, consumer goods, and online travel agencies in the Chinese market. She has passed the CFA level 1 exam. She is also a licensed social worker in Taiwan, working with indigenous people and vulnerable children in high-risk situations. She holds a Master's degree in Sustainability and Management from the University of Bath and a Bachelor's degree in Social Work from National Taipei University. She is fluent in both Mandarin and English.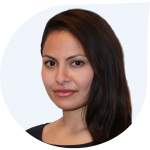 Senior Analyst, Asia ex-Japan, Federated Hermes Limited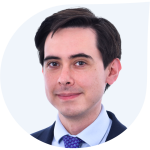 William has over six years' experience in client servicing roles within the investment management industry. He holds the CFA (Chartered Financial Analyst) Institute's Investment Management Certificate, he is an EFFAS-certified (European Federation of Financial Analysts Societies) ESG analyst (CESGA®) and is a Japanese and Mandarin speaker.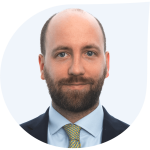 Head of Impact Engagement - Equities and Lead Engager Small & Mid Cap Equities, Federated Hermes Limited
Three pathways seeking Sustainable Wealth Creation
Never miss an update. Sign up to our newsletter and get all the latest insights straight to your inbox.
Want to know more about our approach to sustainable investing?