Figure 1: Hang Seng Index vs. MSCI All Country World Index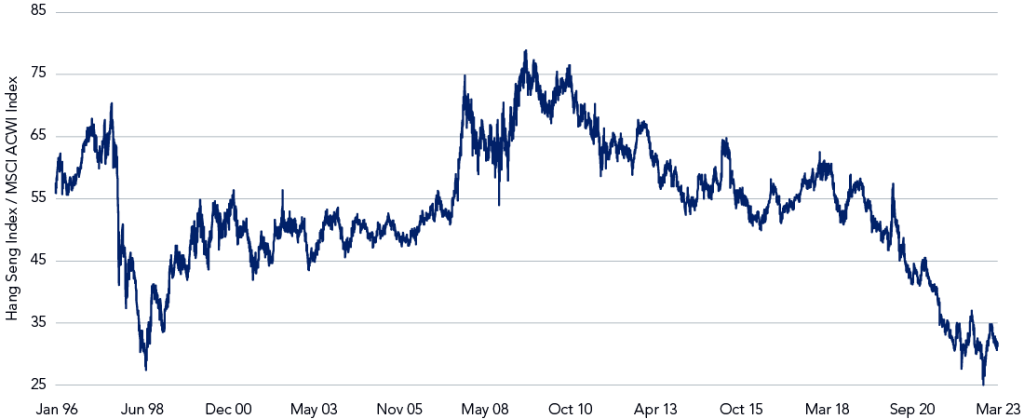 Concerns around China's handing of the Covid pandemic and volatility in the country's property market has weighed on the valuation of Chinese equities, which are trading at discounts not seen for more than two decades.
However, the government's abandonment of its strict zero-Covid policy at the turn of the year has significantly boosted the economy. The government has also attempted to restore business confidence following abrupt policy changes last year.
China's Q1 gross domestic product (GDP) jumped 4.5% year-on-year, beating expectations of a 4% rise, amid robust growth in exports and infrastructure investment as well as a rebound in retail consumption and property prices1.
The better-than-expected Q1 GDP data has led analysts to upgrade full-year growth forecasts. JP Morgan has improved its full-year 2023 forecast for China to 6.4% year-on-year, up from its previous estimate of 6.0%. Citi, meanwhile, has upgraded its full-year GDP growth forecast for the Chinese economy to 6.1% year-on-year, up from 5.7% previously2.