Watch our COP26 #FurtherFaster conference
Federated Hermes hosted on 4 and 5 November, to address three interlinked emergencies of Climate, Nature and Social Injustice.
"The 1.5°C warming target is not out of the world's reach, but we are fast running out of time.
"Coal, carbon markets and financing are among the issues upon which we hope to see meaningful progress at COP26. However, we are acutely aware of the power and responsibility that we all have as investors. Engagement and stewardship are primary tools in delivering a positive 'real world' contribution to the fight against climate change. As the crisis becomes more urgent and the impact more visible in our everyday lives, our willingness to mobilise our influence as investors will be pivotal to how this global story plays out."
Spotlights from our #FurtherFaster conference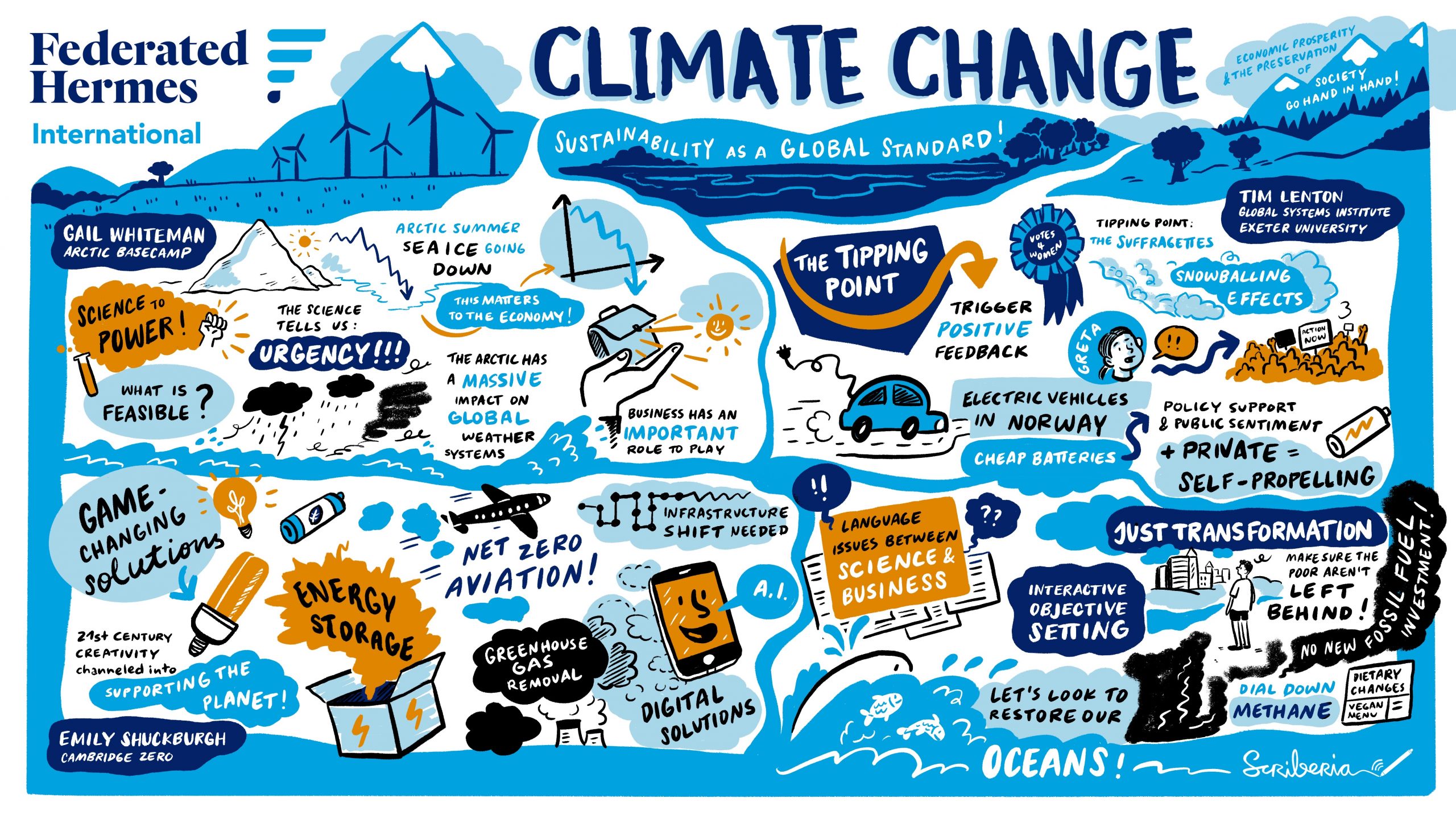 Science tells us that there is a climate crisis that we must deal with urgently
Scientists need to talk science to powerful people who can then make the necessary changes. One of the problems is that business leaders and scientists don't necessarily speak the same language
Positive tipping points have led to some big changes in climate friendly tech adoption. These have included a surge in electric vehicle use in Norway and the elimination of UK coal power stations. Tipping points are hard to plan but policy makers and public sentiment can help tilt trends the right way
Get your kelp on: Seaweed could help capture carbon dioxide from the atmosphere in a similar way that forests do. They could be the forests of the sea, and seaweed is also a nutritious food
A shift to net zero aviation will need a shift in the infrastructure that supports the industry. In other words, it may be a costly change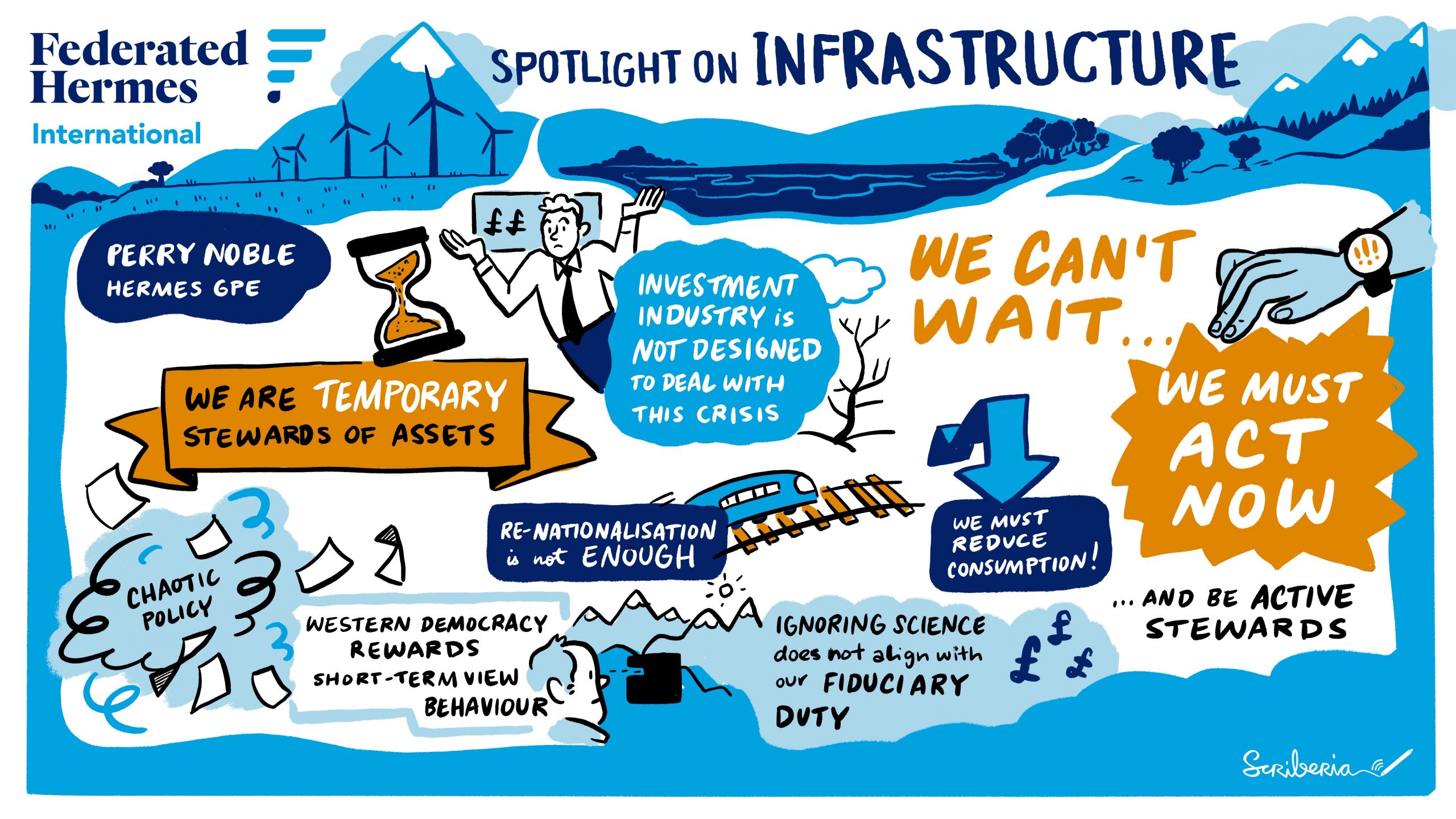 The investment industry is not set up to deal with the climate crisis. It is too short term focused where the climate solution needs long term focus
We are the temporary stewards of our infrastructure assets, some of which will last far longer than we will
Many of the UK's infrastructure assets are owned by the private sector including gas, water and power, utilities, as well as rail and air travel facilities
The renationalization of these infrastructure assets won't be enough to solve the climate crisis
Ignoring science is at odds with fiduciary responsibilities of investors and business chiefs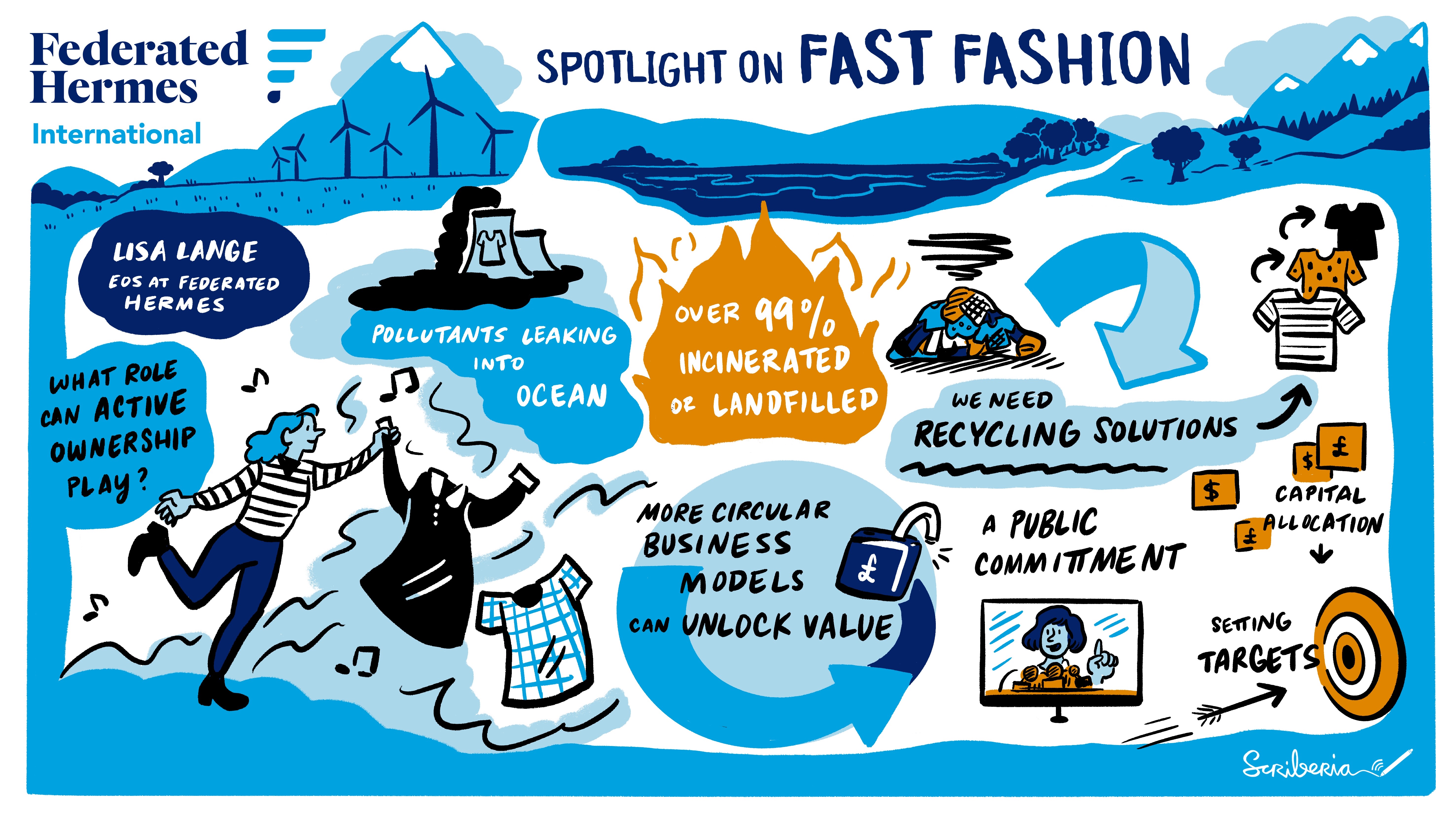 Over 99% of fashion products are either incinerated or end up in landfill
Pollutants from fashion manufacturing are leaking into the ocean
A circular economy business model could unlock a lot of value for the fashion industry
The fashion industry needs better ways to recycle its products
The industry needs targets for clothing recycling
"Consumer preference and government regulations are big risks for fast fashion," says Lisa Lange Federated Hermes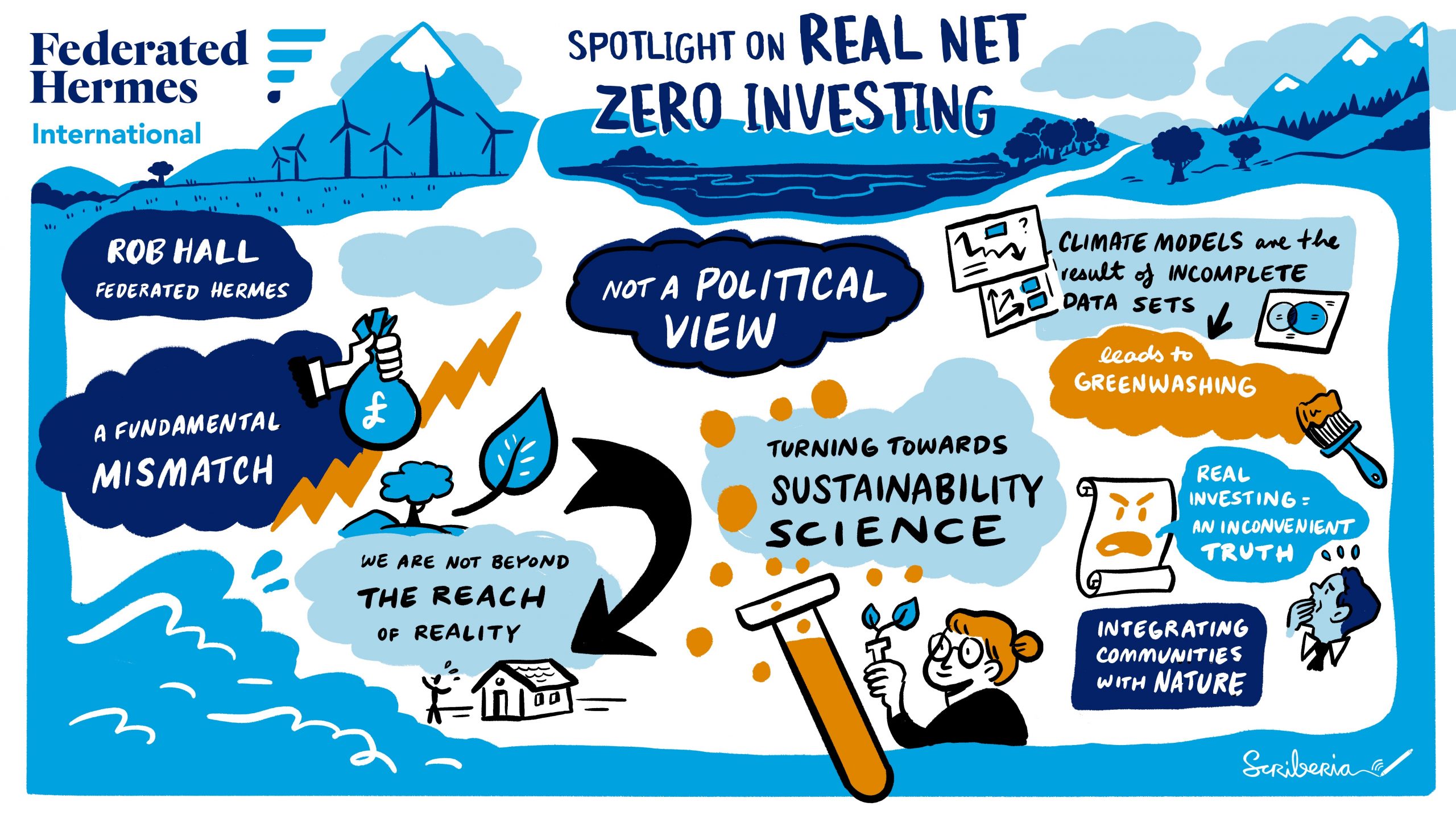 Climate models are the result of incomplete data. They are by their very nature less than perfect
To better tackle the climate crisis, communities need to be integrated with nature
The world needs to embrace sustainability science to reach net zero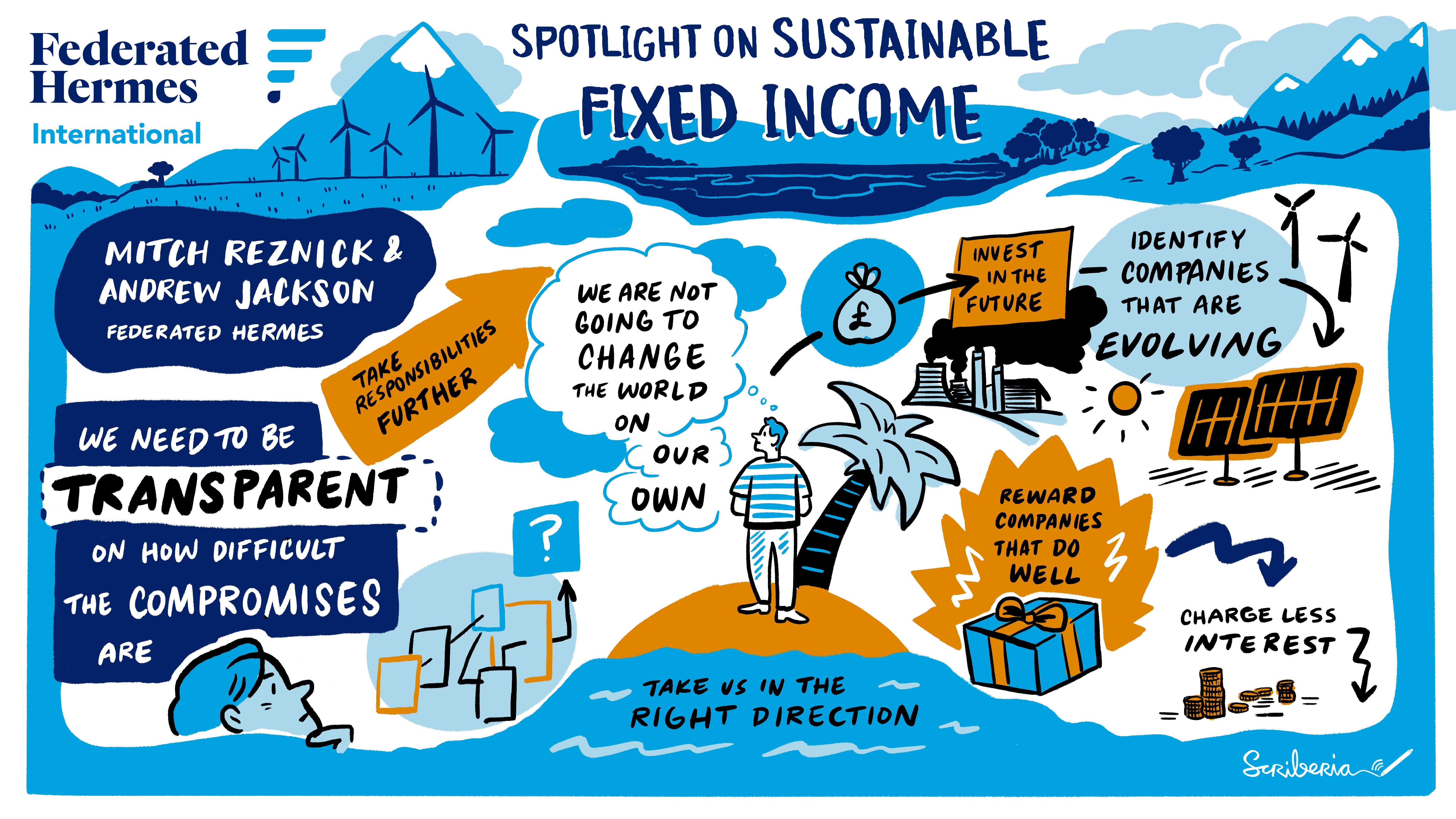 Fixed-income investors, more than stock owners have the possibility to steer industry to reach climate goals
Corporations refinance their debt every seven years and so need to engage with their lenders frequently
Companies that do better on climate change will ultimately have lower borrowing costs
We need to be transparent about what compromises are involved in fighting climate change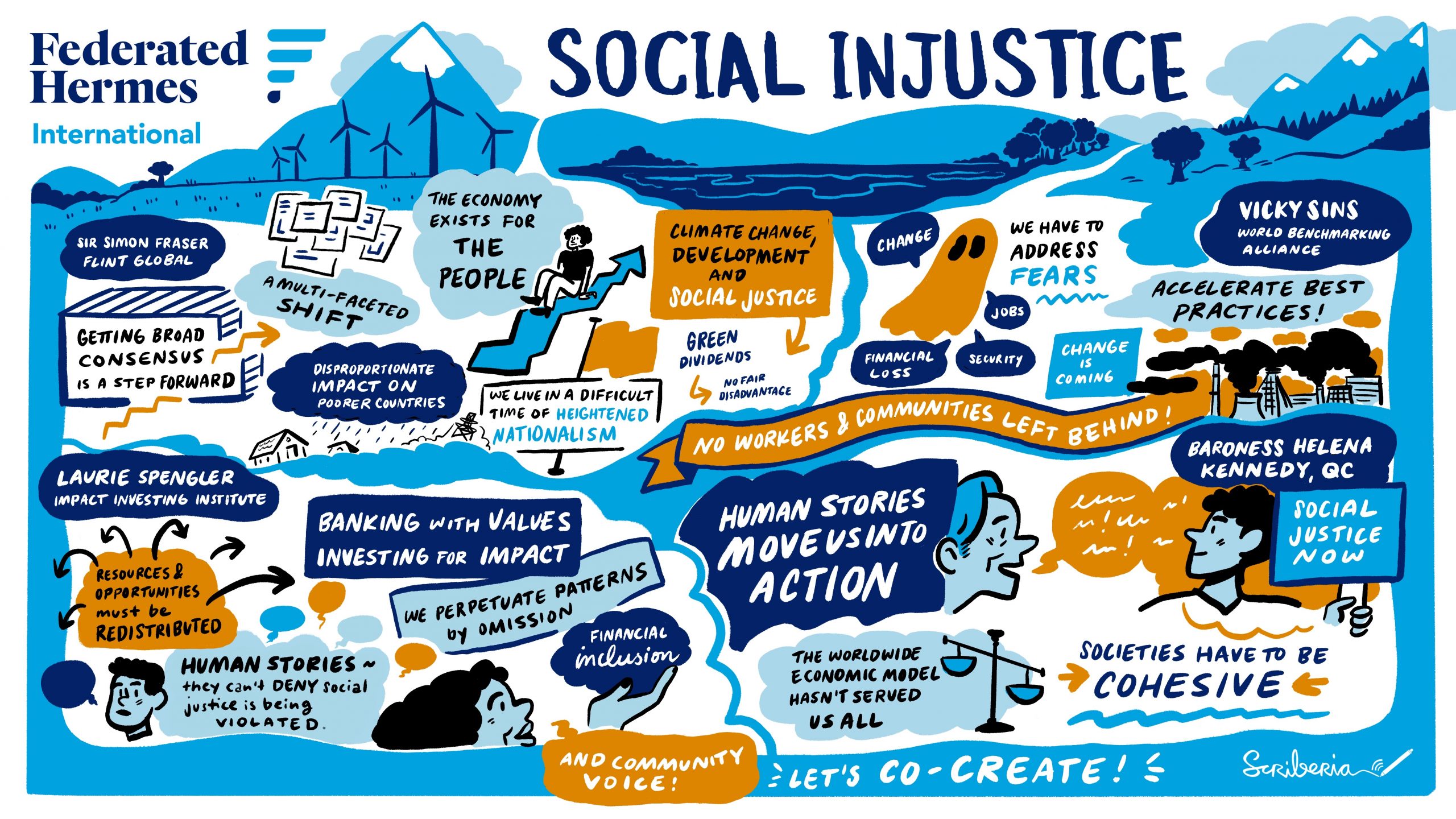 The move to a net zero world isn't a zero-sum game
We must account for the costs of the communities affected by a move to a climate friendly economy. If we don't then it won't work, because some communities will bear a larger burden than others
Disasters linked to climate change have killed 150 people per day
We can't deny the link between social justice and climate change
Finance can help advance social justice
The cost of making the economy greener should not be paid for by regressive taxes. It should be borne by those who can afford it, rather than those least able to bear it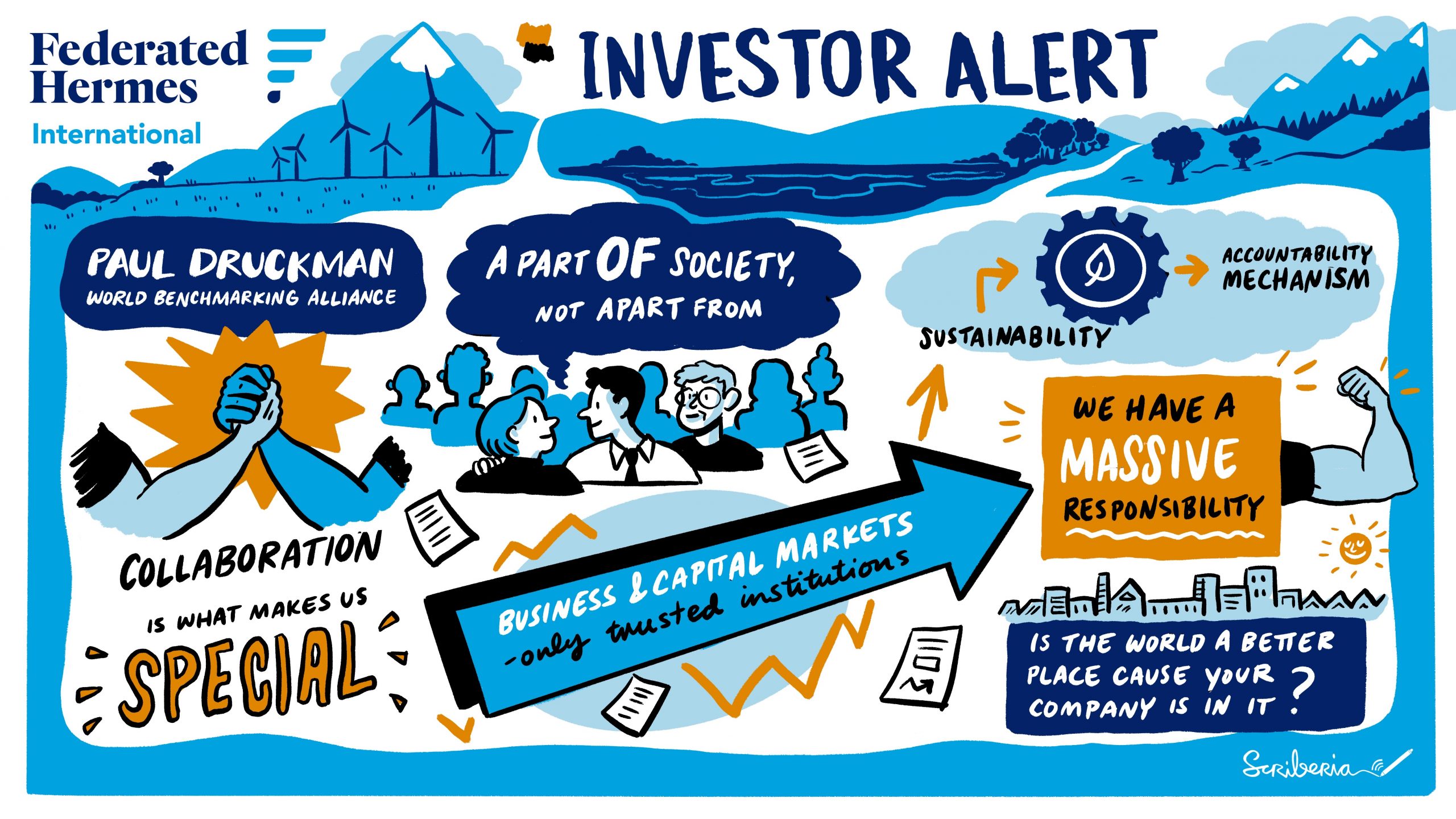 Over recent years, business leaders and their companies have come to realise they are a part of society, rather than apart from it. They need to ask themselves whether their companies make the world a better place.
The International Sustainability Standards Board is a great leap forward, as it will help hold businesses accountable for their actions. However, we must make sure those standards are appropriate.
Benchmarking shows that many companies are not planning for a future of sustainable growth.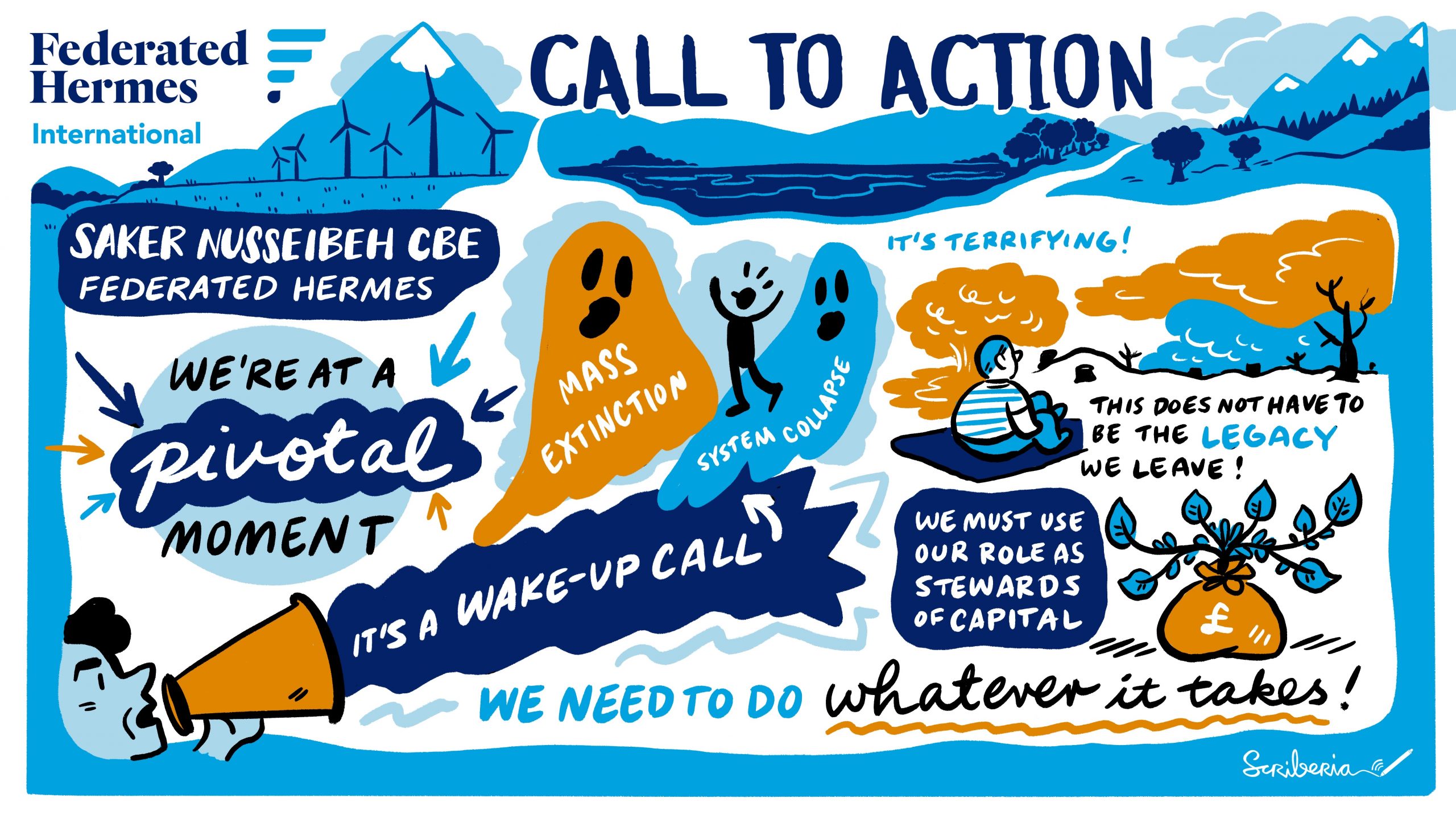 The climate crisis is a wake-up call to the world, which faces mass plant and animal species extinction and systemic collapse.
The crisis is terrifying, but it does not have to be the legacy we leave. We can act now to save the future.
Investors need to think about how their stewardship of capital can be used to make the world a better place.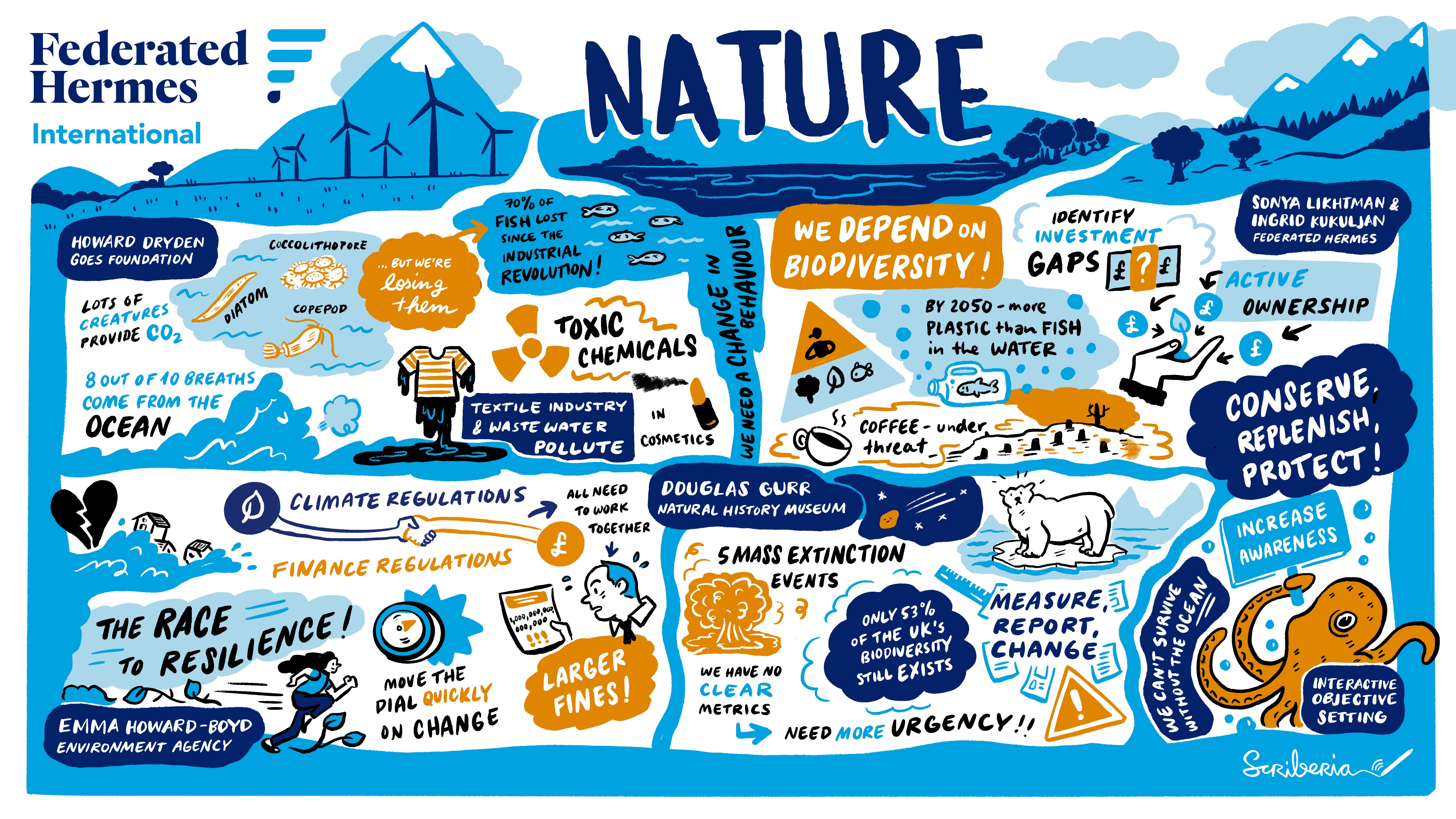 Your morning cup of coffee is under threat, with 60% of coffee varieties at risk of being wiped out due to biodiversity loss caused by climate change.
Our oceans are at risk. Pollution and acidification have been responsible for the loss of 70% of the world's fish since the Industrial Revolution. By 2050, there is expected to be more plastic in the sea than fish.
Pollution is harming the health of ocean organisms, and that threatens everyone's wellbeing. About 80% of our breathable air comes from the oceans and relies on healthy clean seawater.
Ocean acidification is the evil twin of climate change. It is caused by toxic pollution.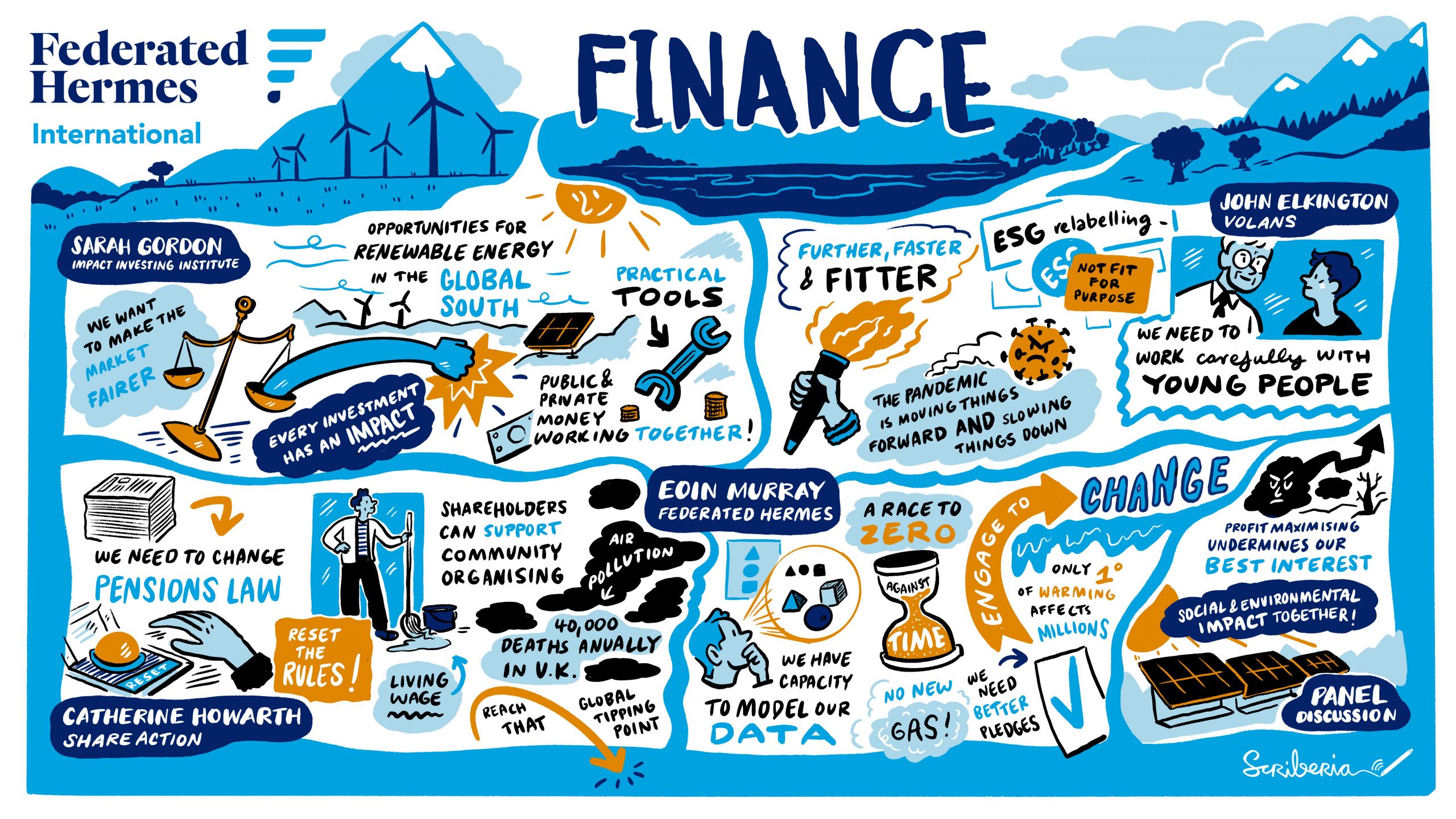 Greenwashing alert: $2tn (£1.5tn) of assets labelled as compliant with ESG need to be relabelled because they were not actually in line with ESG goals.
Every investment can have an impact because investors can use their influence to get companies to change. Big business knows the power of money, so when the people investing the cash talk, corporate chiefs tend to listen.
Every investment can have an impact because investors can use their influence to get companies to change. Big business knows the power of money, so when the people investing the cash talk, corporate chiefs tend to listen.
Shareholders can support the efforts for more social justice through community organising. Such efforts can help reduce pollution, which contributes to about 40,000 early deaths a year in the UK.
Federated Hermes spokespeople offer their perspectives.
Silvia Dall'Angelo
, Senior Economist, international at Federated Hermes
Mitch Reznick
, Head of Research and Sustainable Fixed Income, international at Federated Hermes
Fraser Lundie
, Head of Credit, international at Federated Hermes
Louise Dudley
, Portfolio Manager - Global Equities, international at Federated Hermes
Gemma Corrigan
, Head of Policy and Advocacy, international at Federated Hermes
Bruce Duguid
, Head of Stewardship, EOS at Federated Hermes
Perry Noble
, Head of Infrastructure, Federated Hermes Infrastructure
Responsible Capitalism survey
Institutional investors believe ESG factors are more important than financial metrics when evaluating a company's long-term attractiveness.
of institutional investors believe ESG factors are more important than financial metrics to evaluate long-term attractiveness of a company
believe investors should avoid companies with ESG failings, even if they could offer attractive short-term returns
of investors describe investor engagement through stewardship as effective
of investors believe investor engagement has become more effective over the last three years
EOS, our stewardship service, engages with companies around the globe, urging them to put in place strategies that are consistent with the Paris Agreement goals, alongside goals and targets aligned with a 1.5°C pathway.
A watershed for climate change stewardship?
China's long and winding road to net zero
The last decade has seen many climate change targets missed or watered down. COP26 is likely to trigger a resurgence in momentum to meet the most important goals. Here, we list some of the milestones that are worth watching out for:
The geometry of net zero
Global investors have begun the march towards net zero but in this article, Robert Hall discusses the challenges along the way.
Even if the entire global energy supply were to transition to renewables tomorrow, this would not be net zero.

If climate impacts cannot be treated as smooth functions then the arithmetic of net zero cannot be treated as one-dimensional.
Sustainable investment is about operating within dynamic, volatile and uncertain systems, not seeking comfort in fragile simplicity.
Read the article in full
Electric vehicles: reaching a tipping point
Transport remains one of the biggest contributors to global CO2 emissions. Decarbonising the sector is key to mitigating climate change.
Motor vehicles are the leading cause of air pollution in the US and, globally, transportation accounts for between 15 and 20% of emissions.

To this end, the world will be closely watching Norway in 2025 when the country pledges to be the first to ensure all new cars are electric. In this article, we discuss why automakers are positioning themselves for an all-electric future.
Read the article in full
Our oceans under threat
The global community is starting to see the importance of managing its impact on the oceans. Thirty countries form part of the Global Ocean Alliance, calling for 30% of seas to be protected by 2030.
In this report, Sonya Likhtman, Emma Berntman and Lisa Lange outline why this target is so important.

The oceans and the earth's atmosphere exist in a balance, with oceans absorbing the excess heat and greenhouse gases from the atmosphere.
Read the article in full
According to the World Economic Forum, many new renewable energy projects are cheaper than even the cheapest coal-fired power plants. In the US, President Joe Biden has pledged a carbon pollution-free power sector by 2035. In this podcast, a panel of our experts discuss the future of energy in the run-up to this key US milestone:

There will be a huge rise in competition from renewable energy firms, and there will be less demand for fossil fuels.
European companies have done a lot more thinking about climate change and how they will tackle the energy transition, while US companies are only starting to do this.
Listen to the podcast in full
Abate and switch: steel seeks low carbon solutions
According to the International Energy Agency (IEA), the steel industry is currently the largest industrial consumer of coal, which satisfies about 75% of its energy demand.
Sonya Likhtman discusses how we engage with companies in this sector and what are the industry's options?

The IEA's recent Net Zero by 2050 report shows that emissions from heavy industry, including steel, must decline by 93% by 2050.
Read the article in full
China, the largest emitter of CO2 in the world, has committed to reach carbon neutrality by 2060. However, there are increasing international calls for it to move that target date forward to 2050. According to US Special climate envoy John Kerry, without more cooperation from China, the world cannot achieve its target of keeping global temperatures within 1.5C.


Investing for a 1.5°C world
Climate Change High Yield Credit strategy
This strategy seeks to deliver a positive climate impact alongside long-term outperformance.
Want to know about our delivery of Sustainable Wealth Creation?