Active expertise across the investment spectrum
We offer investment capabilities in public and private markets, with a focus on responsible investing. 
Active equities: characterised by proprietary fundamental, environmental, social and governance (ESG) and engagement research.
Fixed income: value-seeking approach based on fundamental analysis, a macro perspective and rigorous security selection for diversified, risk-managed portfolios.
Liquidity: solutions driven by four decades of experience.
Private markets: real estate, infrastructure, private equity and debt.
Stewardship: corporate engagement, proxy voting, policy advocacy. Our pioneering stewardship service, EOS at Federated Hermes (EOS), is key to our offering.
in Vermögenswerten unter Beratung
unter Vermögensverwaltern im Bereich ESG-Integration*
Unternehmensengagement im Jahr 2022
PRI-Rating für Engagement-, Aktien- und Privatmarktgeschäfte
Die Wertentwicklung in der Vergangenheit ist kein zuverlässiger Indikator für zukünftige Ergebnisse.
Quelle: Federated Hermes, Stand: 31. Dezember 2022. Bitte beachten Sie, dass das verwaltete Gesamtvermögen $48,4 Mrd. enthält, die von Federated Hermes Limited verwaltet werden, wovon $8,2 Mrd. an Vermögenswerten auf Hermes GPE LLP ("Hermes GPE") entfallen oder einem Beratungsvertrag mit Hermes GPE unterliegen. $89,6 Mio. des Gesamt-AUMs der Gruppe entfallen auf Beratungsmandate von Federated Hermes Limited. *SCOPE-Fondsanalyse, 4. Juli 2022. SCOPE analysierte Datenpunkte von 30 großen internationalen Fondsmanagern und berücksichtigte dabei 58 Themen, die Bereiche wie Investitionsprozesse, Corporate Governance und Engagement abdecken, das Portfoliounternehmen zu nachhaltigerem Handeln motivieren soll.
Seeking outperformance with positive outcomes, we aim to deliver Sustainable Wealth Creation that enriches investors, society and the environment.
Our $1.3tn in stewardship assets under advice, ground-breaking work in ESG integration across asset classes and a key role in developing the original Principles for Responsible Investment (PRI) illustrate our long-standing commitment and influence.
Our story as a leading responsible investor has been decades in the making.
Federated Investors, Inc. founded
Federated launches the first fund to invest exclusively in US Government securities
Federated creates the first institutional money-market fund and one of the first municipal bond funds
Hermes' predecessor is established & starts engaging UK companies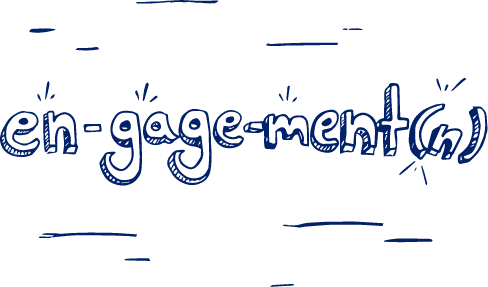 Hermes explains what investors should expect of companies in its landmark Responsible Ownership Principles
Hermes coins the term 'engagement' to help explain stewardship to international investors
Hermes EOS (now EOS at Federated Hermes) is founded
Hermes leads the drafting of the UN PRI and becomes a founding signatory
Hermes signs the UK Stewardship Code
Responsibility Office in London is established
Hermes creates what is now the Federated Hermes Pledge
Credit ESG-risk pricing model developed
Hermes launches Impact Opportunities and SDG Engagement Equity strategies
Federated acquires Hermes
SDG Engagement High Yield launched by Federated and Hermes
Responsibility Office in Pittsburgh is established
Federated Hermes brand launched
EOS passes £915bn in assets under advice
Saker Nusseibeh, CEO – International, awarded CBE for services to responsible business
We join the Net Zero Asset Managers initiative
Sustainable Global Equity and Climate Change High Yield Credit are launched
Biodiversity Equity is launched
Der Weg zu Federated Hermes
Im Februar 2020 gaben Federated Investors, Inc. und Hermes Investment Management offiziell die Umbenennung der beiden Unternehmen in Federated Hermes Inc. bekannt. Damit wurde unsere Position als weltweit führender Anbieter von aktiven, verantwortungsvollen Anlagen gestärkt.
Seit Federated Hermes übernommen hat, verbindet uns ein gemeinsames Engagement für kundenorientierte, verantwortungsvolle Investitionen und langfristiges Geschäftswachstum. Heute bieten wir Anlegern auf der ganzen Welt spezialisierte Leistungen für eine Vielzahl von Anlageklassen an, geleitet von unserer Überzeugung, dass verantwortungsbewusstes Investieren der beste Weg ist, um langfristig Vermögen zu schaffen.
Annual Report & Financial Statements
For our Policies and disclosures