Wir halten uns an die gleichen hohen Standards der Unternehmensführung, die wir von den Unternehmen erwarten, in die wir investieren und mit denen wir zusammenarbeiten.
Der Verwaltungsrat ist für die Führung der Organisation und die Sicherstellung ihres effektiven Betriebs verantwortlich. Der Verwaltungsrat berücksichtigt bei der Festlegung unserer Ziele und Richtlinien alle Stakeholder.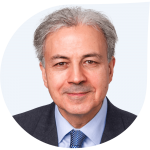 CEO, Federated Hermes Limited
Saker is CEO of the Federated Hermes Limited, appointed November 2011, having joined in June 2009 as CIO. He is also a member of the Federated Hermes Executive team.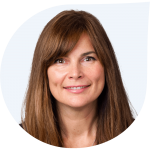 Head of Business Development, Federated Hermes Limited
Harriet has more than 25 years' experience in finance. In 1990 she joined the global trading team at Bankers Trust, initially trading currency options and subsequently holding senior derivatives sales roles in Paris, London and New York before joining Morgan Stanley's fixed income group in 1996. In 2003, Harriet established Portico Advisors, an asset raising and marketing advisory firm for alternative investment managers, including hedge funds, private equity and real estate strategies, which she ran until joining the international business of Federated Hermes.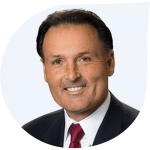 Vice Chairman, Federated Hermes, Inc. and President, Federated International Management Limited
Gordy is Vice Chairman of Federated Hermes, Inc., President of Federated International Securities Corp., President of Federated Global Holdings LLC and Executive Director of Global Private Markets Development.  He is responsible for leading, developing and executing the firm's global private markets distribution strategy.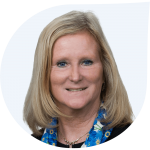 Chief Investment Officer, Global Liquidity Markets, Senior Portfolio Manager, Executive Vice President, Federated Hermes, Inc.
Debbie Cunningham is Chief Investment Officer of Global Liquidity Markets. She joined Federated Hermes in 1981 as a performance analyst and has more than 30 years of investment experience. Since 1990 she has been a portfolio manager for all government and prime liquidity products. In 1994 she took over the management of the taxable liquidity group. In addition to the domestic taxable liquidity portfolios, Debbie also oversees the management of the domestic tax-exempt liquidity portfolios, as well as the offshore liquidity products. She is a current member of the CFA Society of Pittsburgh and previously held the title of Director and President.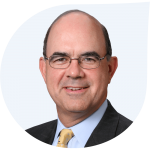 President, FII Holdings, Inc., Chief Financial Officer and Treasurer, Federated Investors, Inc. and Director, Federated Investors, Inc.
Tom Donahue joined the firm in 1993 as a Vice President and currently serves as the company's Director and Chief Financial Officer. Prior to joining Federated Hermes, Tom was in the venture capital business, and from 1983 to 1987 was employed by PNC Bank in its Investment Banking division.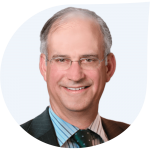 President and Chief Executive Officer, Federated Advisory Companies
John Fisher is President and Chief Executive Officer of Federated Advisory Companies. In this role since 2006, John provides overall leadership to Federated's investment management organization, which employs more than 225 investment professionals. Joining the firm as a regional marketing representative in 1979, John rose through the distribution channel, serving in a variety of positions, culminating with him being named president of Federated Securities Corp., Institutional Division. John is a member of the firm's seven-person executive committee, vice president and director of Federated Investors, Inc., and either principal executive officer or a board member of a number of Federated mutual funds.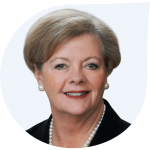 Senior Vice President, Regional Sales Consultant, Federated Hermes, Inc.
Jane Lambesis joined Federated Hermes in 1987 and is Senior Vice President of Sales. She specialises in consulting to individual financial advisors and their teams regarding income planning, manager search and selection, investment portfolio design and monitoring.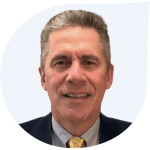 President - Administration, Federated Services Company
Ted manages a number of businesses at Federated, including Business Information Services, Investor Services, Literature Publishing and Fulfilment Services, Decision Support, Corporate Procurement, and Mergers and Acquisitions. Ted began his career at Federated in 1994.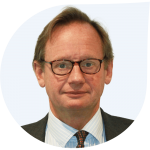 Chairman and independent Non-Executive Director, Federated Hermes Limited
David is currently Chairman of IMM Associates, Chairman of Caledonia Investment Trust, and a Non-Executive representative on the MacMillan Cancer Care Investment Committee. His prior experience includes nine years at Odey Asset Management, initially as CEO and latterly as a Non-Executive Director until standing down in December 2014. Before that, David's career encompassed Fidelity Investments (1994-2005), James Capel (1986-1994) and Swire Pacific Ltd, Hong Kong (1981-1986).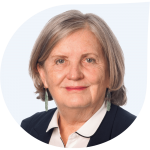 Non-executive director, Federated Hermes Limited
Sally was appointed Non-Executive Director of HFML in April 2017. Sally served as Managing Director and General Counsel of UBS Investment Bank EMEA from 2001 to 2008. Previously she held a number of senior legal roles in investment banks in London and Chicago. She has been a Non-Executive Director of Moneysupermarket.com Group plc since April 2013 and now Senior Independent Director; a Non-Executive Director of Rotork plc since May 2012 and now Senior Independent Director; and a Non-Executive Director of Bank of America Merrill Lynch International Limited since February 2016 (now merged into Bank of America Merrill Lynch International DAC).  Sally is also a Trustee of the Legal Education Foundation.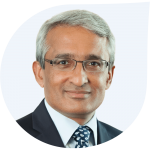 Non-executive director, Federated Hermes Limited
Pars was appointed Non-Executive Director of HFML in June 2020 and Chair of the Audit Committee in July 2020, in succession to Mr. Watson. Pars retired as a senior partner from PriceWaterhouseCoopers ("PwC") in June 2019 after a thirty-six-year career at the firm. Pars' experience included being PwC's UK Asset Management Leader for ten years and Finance Partner for both Asset and Wealth Management. Pars also spent three years as People Partner; three years as Sales and Markets Partner for the PwC's Insurance and Asset Management sectors; and a year as Executive Assistant to the UK Managing Partner with responsibility for the firm's UK operations. Pars is a Fellow of the Institute of Chartered Accountants of England and Wales.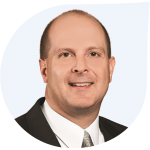 Richard A Novak – Principal Accounting Officer and Vice President of Federated Hermes, Inc. Rich is a director and President of Federated Investors Trust Company; director and Vice President of FII Holdings, Inc. and Senior Vice President of Federated Investors Management Company.  Rich is also a director, treasurer, assistant treasurer and/or assistant company secretary of various subsidiaries and offshore funds managed by Federated Hermes, Inc.
Das Senior Management Team ist für die Leitung und Entwicklung des Geschäftsbereichs Federated Hermes, Inc. in EMEA und APAC verantwortlich. Außerdem betreut es EOS bei Federated Hermes, dem führenden Stewardship-Unternehmen, das weltweit tätig ist.
Sie interessieren sich vielleicht für …
Gesellschaftliches Engagement
Diversität, Fairness und Einbindung